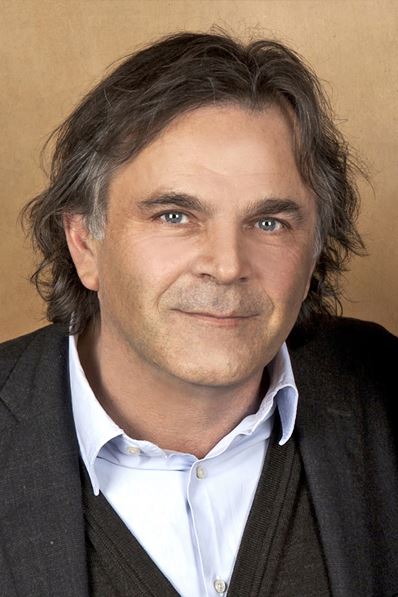 Markus Hinterhäuser was born in La Spezia (Italy). He studied piano at the Vienna University of Music and at the Mozarteum University Salzburg and attended master classes with Elisabeth Leonskaja and Oleg Maisenberg, among others.
As a pianist, Markus Hinterhäuser has performed as a soloist and chamber musician at the world's major concert halls and internationally renowned festivals, e.g. Carnegie Hall, Vienna's Musikverein and Konzerthaus and La Scala Milan. He has appeared at the Salzburg Festival, the Lucerne Festival, Wien Modern, the Festival d'Automne, the Holland Festival, the Berliner Festspiele and elsewhere. In the field of lieder interpretation, his long-standing collaboration with Brigitte Fassbaender is particularly noteworthy. Markus Hinterhäuser and baritone Matthias Goerne perform the lieder cycle Winterreise by Franz Schubert in a worldwide tour. This startling production, conceived in cooperation with the South African artist William Kentridge, has been shown in Vienna, in Moscow (International House of Music), at the Sydney Festival, the San Francisco Opera, at the Cité de la Musique in Paris and many other renowned venues and was brought to South Korea in December 2016.
In recent years Markus Hinterhäuser has focused on the interpretation of contemporary music, in particular of works by Luigi Nono, Karlheinz Stockhausen, Morton Feldman and György Ligeti. Alongside numerous recordings for radio and TV, he has also recorded the complete œuvre for piano by Arnold Schoenberg, Alban Berg and Anton von Webern, as well as compositions by Morton Feldman, Luigi Nono, Giacinto Scelsi, Galina Ustvolskaya and John Cage on CD.
Markus Hinterhäuser has repeatedly participated in music drama productions staged by Christoph Marthaler, Johan Simons and Klaus Michael Grüber, including the Wiener Festwochen productions of Schutz vor der Zukunft (Christoph Marthaler, 2005; revived in 2006; numerous international guest performances) and Janáček's Diary of One Who Disappeared (Klaus Michael Grüber, 2005).
As a cultural manager, Markus Hinterhäuser has won international acclaim as the co-founder and artistic director (together with Tomas Zierhofer-Kin) of the Zeitfluss series presented from 1993 to 2001 in the context of the Salzburg Festival. At the Wiener Festwochen, Markus Hinterhäuser and Tomas Zierhofer-Kin co-founded and co-directed the Zeit-Zone series, which was part of the Festwochen programme from 2002 to 2004. From 2006 to 2010, Markus Hinterhäuser was responsible for the concert programme of the Salzburg Festival, followed by his tenure as Artistic Director of the Salzburg Festival for the 2011 season. He was Artistic Director of the Wiener Festwochen from 2014 to 2016, bringing the most influential conductors and stage directors to this major festival. Since October 2016 Markus Hinterhäuser has been the Artistic Director of the Salzburg Festival.