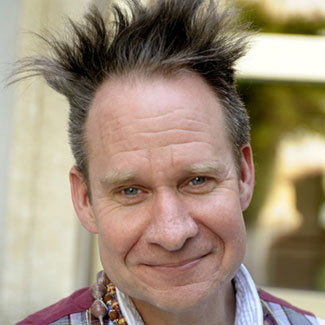 Opera, theater, and festival director Peter Sellars has gained international renown for his groundbreaking and transformative interpretations of artistic masterpieces and for collaborative projects with an extraordinary range of creative artists. He has staged operas at the Dutch National Opera, English National Opera, Lyric Opera of Chicago, Opéra National de Paris, Salzburg Festival, and San Francisco Opera, among others, and has established a reputation for bringing 20th-century and contemporary operas to the stage, including works by Hindemith, Ligeti, Messiaen, and Stravinsky.
He has been a driving force in the creation of many new works with longtime collaborator John Adams, including Nixon in China, The Death of Klinghoffer, El Niño, Doctor Atomic, A Flowering Tree, and The Gospel According to the Other Mary. Inspired by the compositions of Kaija Saariaho, Sellars has guided the creation of productions of her work that have expanded the repertoire of modern opera. Desdemona, a collaboration with Nobel Prize-winning novelist Toni Morrison and Malian composer and singer Rokia Traoré, has been performed in major cities across Europe and the U.S.
Recent projects include a production of The Indian Queen, combining Purcell music, text, and dance, and a concert staging of Pélleas et Melisande with the Berlin Philharmonic. In 2015 Sellars collaborated with flex dance pioneer Reggie Gray and a group of 21 dancers from the New York City flex community to create Flexn, a powerful work confronting issues of social injustice in America which will be seen in Europe this summer. Upcoming projects in 2016 include the 70th anniversary of the Ojai Music Festival for which Sellars will be Music Director, and a concert staging of Orlando di Lasso's Lagrime di San Pietro with the Los Angeles Master Chorale.
Sellars has led several major arts festivals, including the 1990 and 1993 Los Angeles Festivals and the 2002 Adelaide Arts Festival. In 2006 he was Artistic Director of New Crowned Hope, a month-long festival in Vienna for which he invited artists from diverse cultural backgrounds to create new work in the fields of music, theater, dance, film, the visual arts and architecture for the celebration of Mozart's 250th birth anniversary.
He is a Distinguished Professor in the Department of World Arts and Cultures at UCLA, a resident curator of the Telluride Film Festival, and was a Mentor for the Rolex Arts Initiative. In 2014-2015 he is director-in residence at the English National Opera and is currently director-in residence at the Berlin Philharmonic. His awards include a MacArthur Fellowship, the Erasmus Prize for contributions to European Culture, the Lillian Gish Prize for outstanding contribution to the beauty of the world and to mankind, and the Polar Music Prize. Peter Sellars is a member of the American Academy of Arts and Sciences.