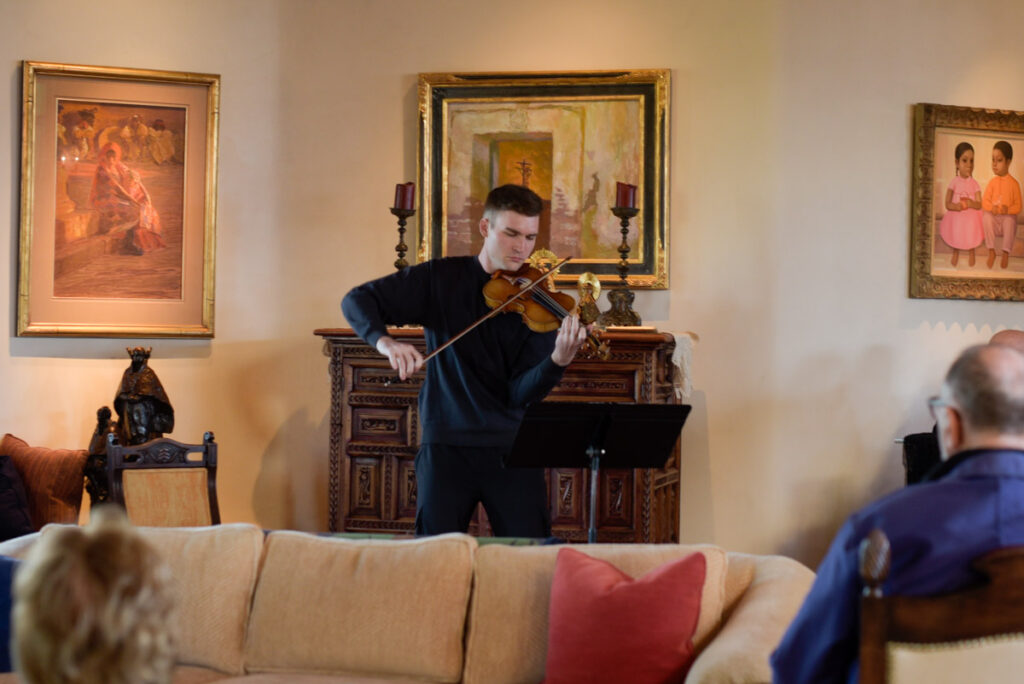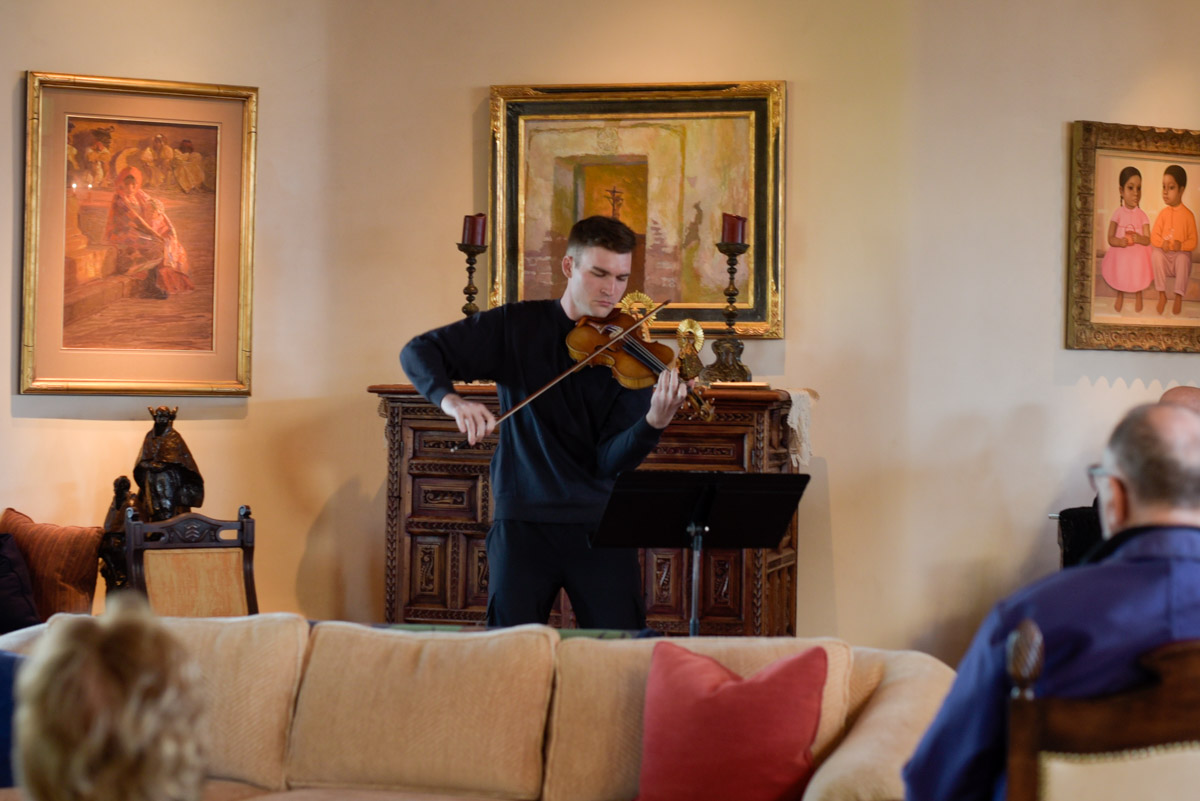 Recently, we celebrated our longtime Ojai Music Festival attendees with a beautiful performance by violinist Alexi Kenney at a scenic Ojai home.
This event launched the first of many public Future Forward Campaign events, which intend to nurture and grow our relationships with our dedicated Festival attendees as well as new faces at the Festival. The Future Forward campaign aims to secure the long-term existence of the Ojai Music Festival by bolstering the Festival's endowment and increasing capacity for new creative projects.
As Artistic and Executive Director Ara Guzelimian expressed, "our shared experiences together have not only shaped the Festival, but our Festival community which is the at the center of everything we do. This special event with Alexi was a moment to honor the Festival's community and celebrate our shared legacy. You are a part of our story!"
The Future Forward Campaign is built to ensure that the Ojai Music Festival will be the best it can be for the next 75 years and counting. Click here to learn more about the campaign initiatives.