Make a Recurring Gift
When you set up a recurring gift to the Ojai Music Festival you create a platform from which creativity is possible.
Recurring giving is an easy, automatic way to support the Festival that works for your budget and schedule. It is convenient, customizable, environmentally friendly, and helps ensure a steady source of funding for the Festival.
You can set up your recurring gift by credit card now, or the next time you make an online donation, by choosing the frequency of your gift on our gift form.
Once you have entered your payment information and submitted your recurring gift, the Festival will automatically deduct gifts from your credit card according to the amount and frequency (monthly or quarterly) you provide.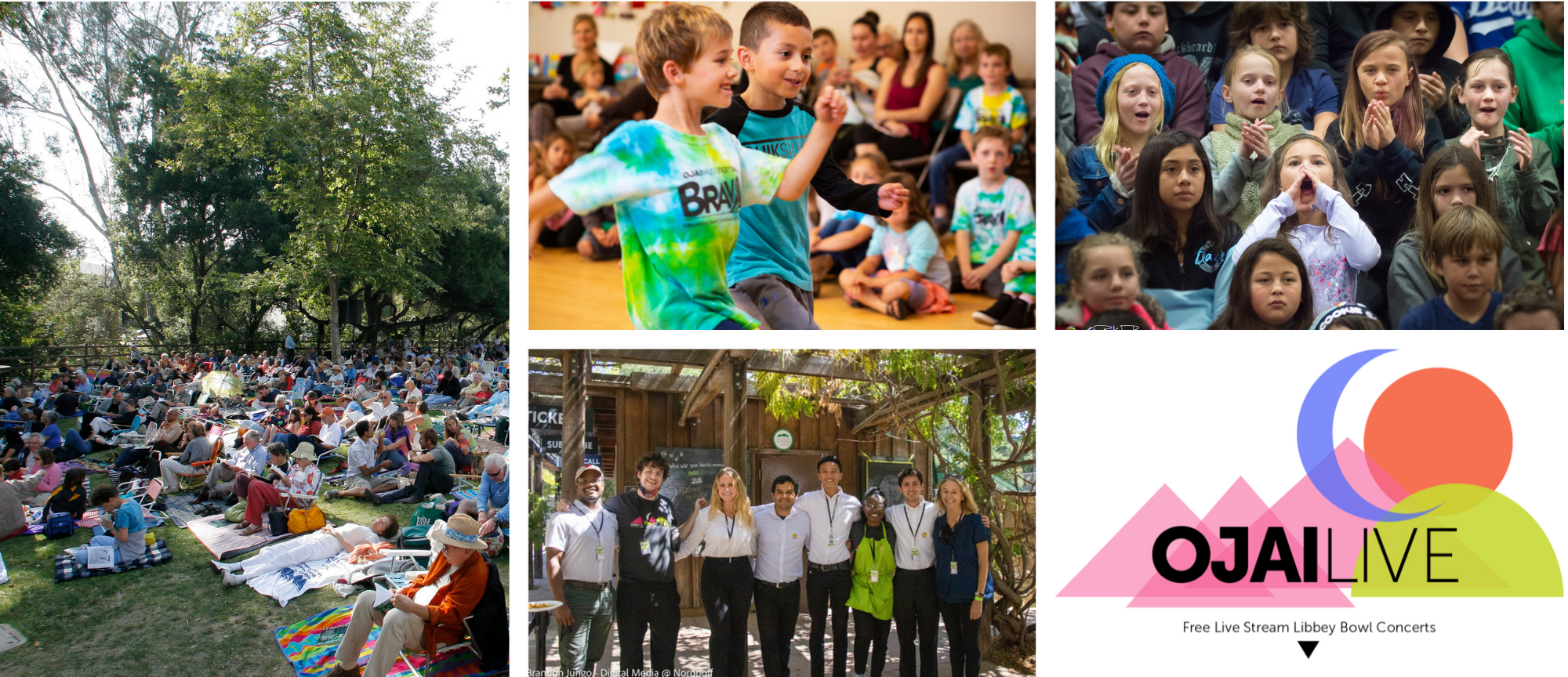 Here are some examples of what your monthly giving can support:
$10/mo = $120/yr: Support the BRAVO weekly education program
$25/mo = $300/yr: Help fund the free Community Concert at the Festival
$50/mo = $600/yr: Help support Festival Livestream to audiences around the globe
$100/mo = $1,200/yr: Support a Festival Arts Management Intern
If you have recurring gift questions or would like to stop or adjust your recurring gift any time, please contact Bryan Lane, Patron Services Manager at 805.646.2094 or  [email protected].