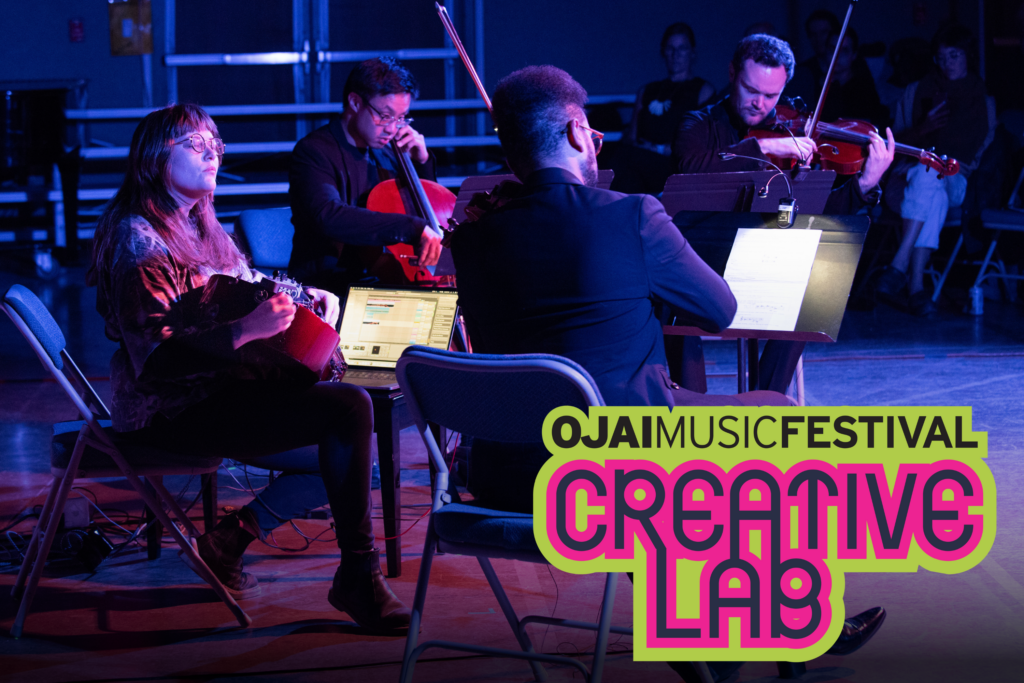 The Ojai Music Festival was delighted to participate in the California Festival, a statewide initiative organized by the Los Angeles Philharmonic, San Diego Symphony, and San Francisco Symphony. This showcase of 100-plus California organizations, which runs from November 3 to 19, closely aligned with the Ojai Festival mission and history in celebrating new and adventurous music.
Our performance was a "maiden voyage" of presenting a non-summer concert on November 11 at the Greenberg Center, Ojai Valley School in collaboration with the Los Angeles Philharmonic. With a supportive and enthusiastic audience, the program presented smaller-scale recent works by Samuel Carl Adams, Reena Esmail, Dylan Mattingly, and M.A. Tiesenga, performed by pianist Conor Hanick, clarinetist Sérgio Coelho, vibraphone player Sidney Hopson, violinist Gallia Kastner, vocalist Saili Oak, multi-instrumentalist M.A. Tiesenga, and Zelter String Quartet. These same forward-looking composers were then featured at the Green Umbrella concert, at the Walt Disney Hall, on November 14.
Take a look at some of our favorite moments from our Creative Lab concert on November 11 in Ojai. Special thanks to the Ojai Valley School.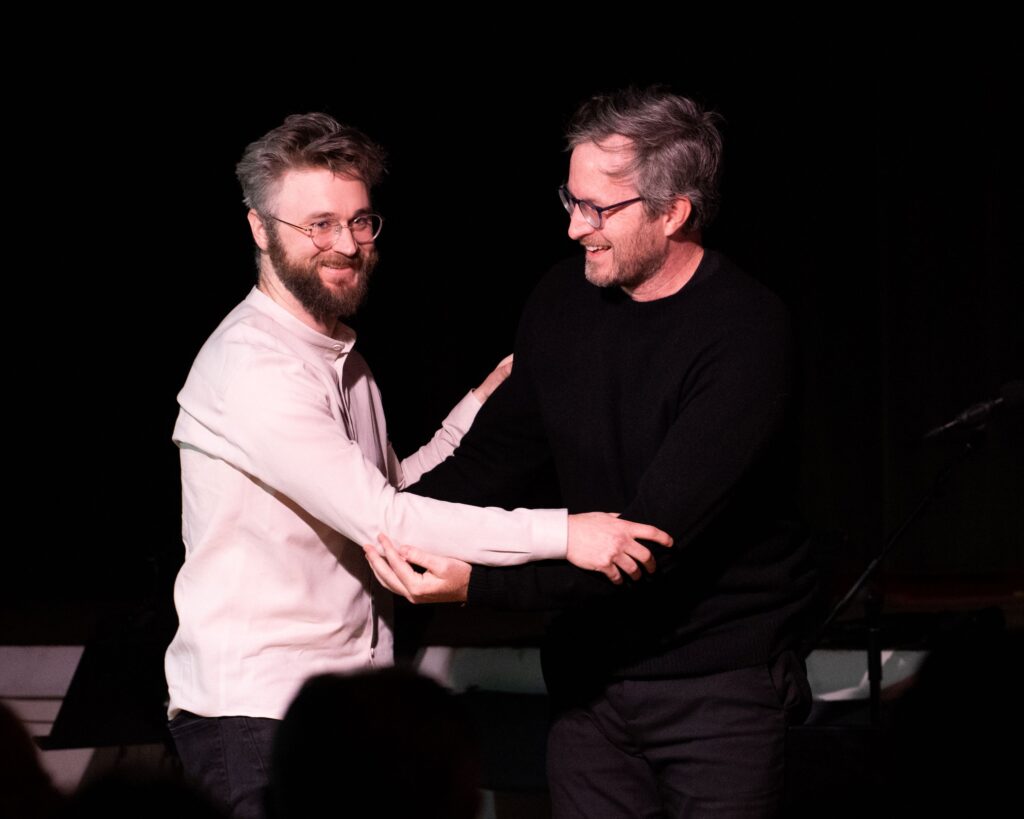 photos by © Timothy Teague
---
LA Phil's Green Umbrella: Chaparral and Interstates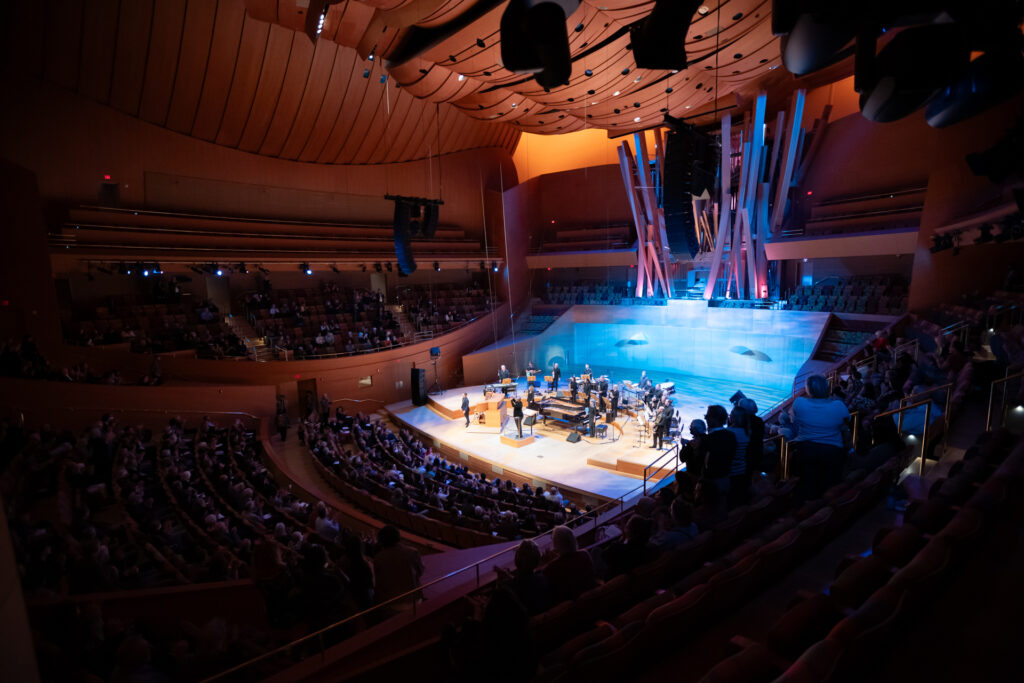 photos by © Nick Rutter