Freelance writer/fine art and antiques broker Leslie A. Westbrook covers Ojai and Ventura County for Ventana magazine and the Ventura County Reporter among other outlets.
She had been attending the Ojai Music Festival off and on for more than three decades. Her father – "under the radar" jazz pianist and composer Forrest Westbrook – joined her at the Festival during the later part of his life and became a fan as well. Leslie really wishes he was still alive to partake in this year's jazzy fest— but he will be with her in spirit. We asked Leslie for some of her favorite spots and things to do in Ojai and she has a nice long list to share: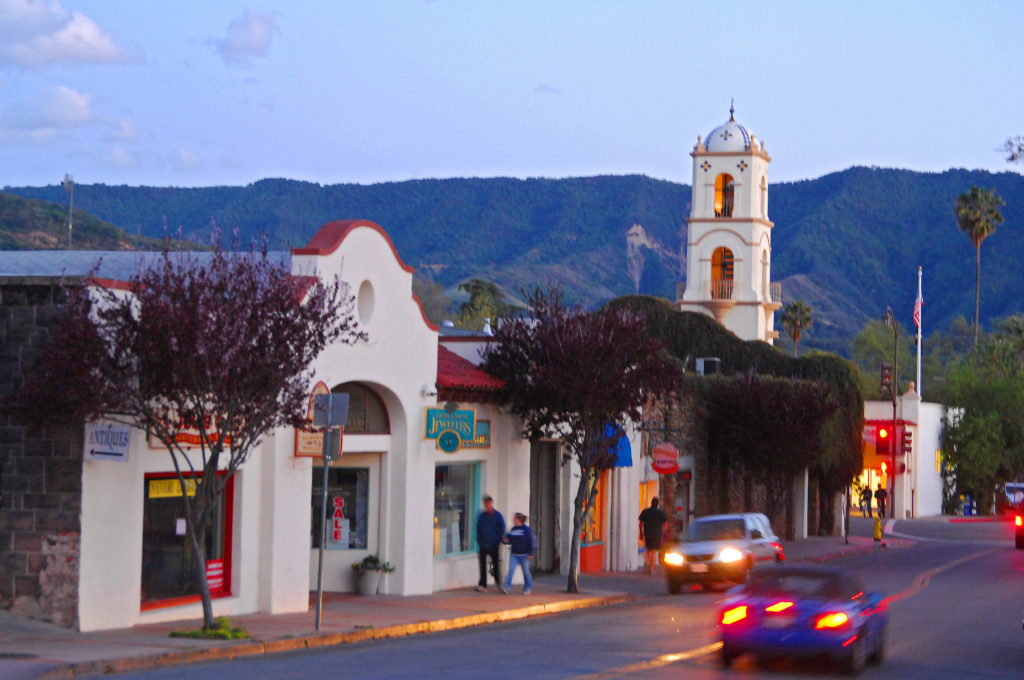 Music fans cannot live on music alone (well, almost) so what to do in-between concerts? Explore the valley and all it has to offer. Here are a few more reasons (as if you needed one!) to hit Ojai for the Festival this year.
EAT
For quick, casual but tasty Mexican, two hole-in-the wall spots popular with locals:
The pineapple tamales at La Fuente (tucked into the corner of a strip mall) are sweetly addictive, but there are six other flavors ranging from cheese and chili to corn or pork. Street tacos on homemade rosemary tortillas at Ojai Tortilla House satisfy – be prepared to wait in line and eat on the street (no tables here), or better yet, head to Libbey Park and grab a picnic table where you can also enjoy the Rio Negro II sound installation.
Quick nibble before the tennis court pre-concert chat and evening concert? Pop into Azu for tapas and beers. Looking for a great gluten-free meal – Food Harmonics is the new "kid on the block" right on the Arcade.
For a more leisurely meal, Suzanne's is a long time favorite for concert goers (seafood entrees at dinner; salads at lunch); Nocciola is a wonderful alternative in town. Leave plenty of time so you don't miss a concert to indulge in the tasting menus in this charmingly restored historic Craftsman bungalow – Bravo to owner/chef Pietro Biondi for bringing a tasty bit of Italy to Shangri-La.
DRINK
Wake UP! and smell the freshly roasted coffee sourced and roasted by the owners at Beacon Coffee Co. (new since last year's fest) and a tasty savory or grab a cuppa java at longtime fave Ojai Roasting Co. The gigantic berry muffins at Ojai Café Emporium will hold you through morning concerts.
Midday refreshment? Grab a smoothie or healthy salads from the deli case at Rainbow Bridge – and people watch from a street side table.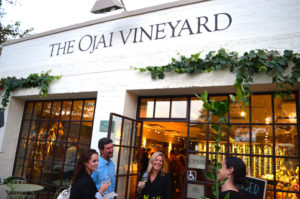 Pop in for a pre-concert wine tasting at The Ojai Vineyard tasting room – we've never had a bad wine from winemaker Adam Tolmach. At the Festival's new "Pub in the Park" on Friday and Saturday night, Attitude Adjustment will have OV wines available for purchase.
PRAY/MEDITATE / CHILLAX
Ojai is famous as a spiritualist retreat and community, Krishnamurti lived here – visit the philosopher's library and former home in Ojai's East End. Or head to Meditation Mount for stunning views of the valley.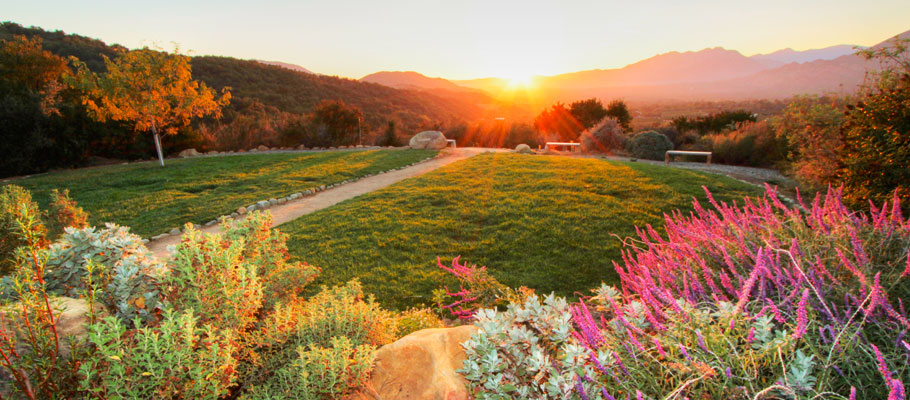 LOVE ART
From contemporary fine art to handmade pottery, Ojai prides itself on the talent in the valley. If you like what you see, plan to revisit Ojai during the annual Studio Artists Tour in the fall and visit studios and meet the artists.
The Porch Gallery shows cutting edge contemporary art, During the Festival check out its current exhibit – the Ojai Invitational 2017: "California Space & Light", a collaboration with EMS Arts featuring selected works by Kelly Berg, Brad Howe, Andy Moses and Jennifer Wolf.
Ojai has an earthly side, too. Contemporary ceramics can be purchased at PSpace Pottery or take a drive up and over the grade to visit Ojai icon Beatrice Wood's (1893-1998) pottery studio, who credited her longevity thusly: "I owe it all to art books, chocolates, and young men."). We'd add good music.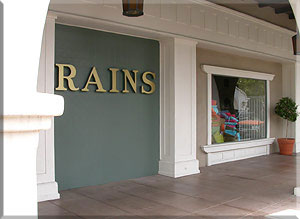 SHOP
De Kor & Co, is a great emporium for a mix of home wares, clothing and cool gifts. Rains is an old-fashioned department store and Ojai institution. Walk on through – for men and women's clothing and a great kitchen department! Partake in olive oil tasting at former high fashion mode Carolina Gramm's gorgeous shop – she flavors EVOO and vinegars as well with subtle flavors. Walnut balsamic vinegar is a fav, but find your own amidst the vast array.
STROLL
Don't miss the Sunday Farmer's Market – Mingle with locals and check out Ventura County's rich cornucopia of flavorful, fresh organic produce. Nibble on popsicles in unique flavors (chili anyone?), chocolates made by a mother/daughter team, baked goods and other treats and you might even find Golden State papayas – who knew these tropical treats are raised in our region?
NATURE
Need to stretch? Hike Shelf Road – or take a drive 3 miles to stroll Taft Gardens to admire exotic and rare botanicals from Australia and beyond.
Last but not least, don't miss Ojai's famous Pink Moment – the magic glow at sunset that kisses the Topa Topa mountain range.