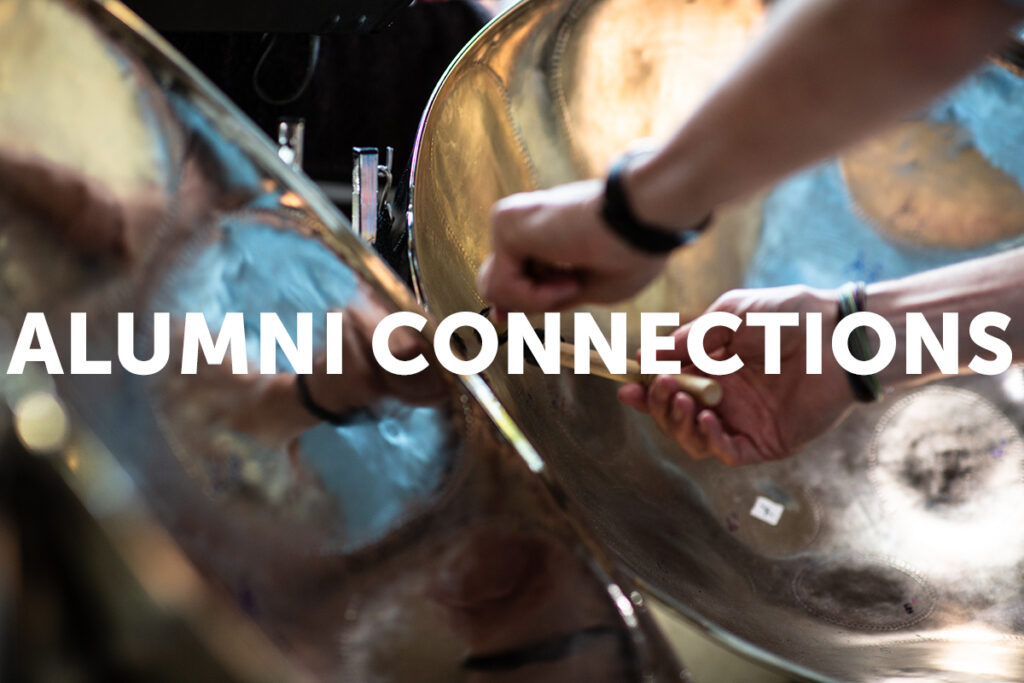 Though we are united in Ojai for a short time each June, Festival artists, interns, and the production team remain family through the years. Join us as we explore and celebrate current projects by Ojai alumni. We'll be updating each week for you to enjoy and share with others.
UPCOMING EVENTS
Festival alum Steven Schick, Claire Chase, Maya Beiser, Vijay Iyer, and George Lewis participate in the upcoming Bang on a Can Marathon on Sunday, May 3. Click for details >
VIJAY IYER
Catch the video of 2017 Music Director Vijay Iyer's performance for the San Jose Jazz's "Live from Home" series.
CLAIRE CHASE/ICE
IONE and Claire Chase (2016, 2015 alum) led a global performance of The World-Wide Tuning Meditation by Pauline Oliveros: a sonic gathering with a legacy of bringing communities together through meditative singing. Hosted by International Contemporary Ensemble.
JENNIFER KOH
In response to the coronavirus pandemic and the financial hardship it has placed on many in the arts community, violinist Jennifer Koh (2017 Festival alum) launches Alone Together, an online commissioning project that brings composers together in support of the many freelancers among them. Twenty-one composers, most of whom have salaried positions or other forms of institutional support to carry them through this challenging time, have each agreed to donate a new, 30-second micro-work for solo violin, while also recommending a fellow freelance composer to write their own 30-second solo violin work on paid commission from the artist-driven nonprofit ARCO Collaborative.
JULIA BULLOCK
Soprano Julia Bullock, who performed at the 2011 and 2016 Festivals and will return in 2022 with music director AMOC, and her husband, conductor Christian Reif shared this video of the beautiful song "One by One" by Connie Converse.
BARBARA HANNIGAN and EQUILIBRIUM YOUNG ARTISTS
2019 Music Director Barbara Hannigan and her Equilibrium Young Artists present musical offerings on their new YouTube channel, EQ4U.