How do we listen to music now? That question might at first prompt a quick checklist of our tech gear — the tools of mechanical reproduction and propagation that have become ever more refined over the 143 years since Thomas Edison first introduced the wax cylinder. But several months into the coronavirus pandemic — with our experience of live performances at best limited to streaming — many of us have been forced to rethink our relationship to music itself.
How we listen now comes with a fresh awareness of the fragility, the vulnerability of this art — the very traits that make it so transformative. For music exists most fully as a live, present-tense exchange among what Benjamin Britten famously termed the "Holy Trinity" of audience, performer, and composer. Music is an art of transitions. It travels between these vertices in unrepeatable ways, tracing interactive pathways that are unique to each performance. And, in the process, music moves from the material to the immaterial. By definition bound to time, it exists through ephemeral sounds that reverberate in a specific space. Yet music simultaneously occupies a realm, inscribed in memory, that defies time and physical distance.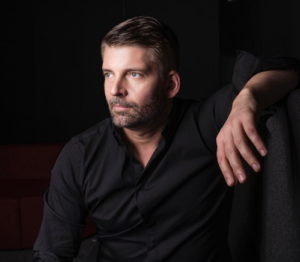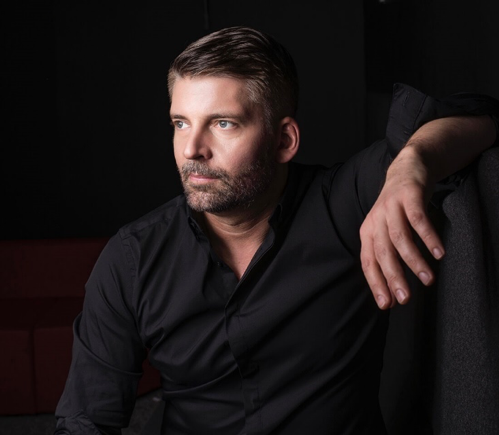 All of these topics come into play in the program that Matthias Pintscher planned for the 2020 Ojai Festival. Against the backdrop of the current crisis, his vision has an added resonance that is uncanny, since Pintscher's core approach to music is to shake away facile assumptions, inviting the audience to question again the very basis of how they listen, and to listen with heightened awareness — to intriguing discoveries from contemporary composers and familiar repertoire alike. The metaphor of a landscape appears frequently in his discussions of music:
"Landscapes are mostly diverse. Landscapes hold surprises and are deeply human in the end. Music somehow has the same vulnerability and sensitivity as a landscape. You have to care deeply when you put together a program or cultivate a landscape. These are all works that have been part of my life for a long time. As music director, you bring works and flavors and personalities that people have never heard of, and you present pieces they know in a new light."
Landscapes, like music, are also about transitions. Various kinds of transitions emerge from the underlying threads that link Pintscher's intricately designed sequence of programs. Take the transition from his own mentor, Pierre Boulez, to himself and other peers who have navigated paths unforeseen by the postwar Modernists. Pintscher stands as a prime exemplar of these, combining formidable gifts as a composer, conductor, curator, and teacher. A self-described wanderer who was led by curiosity to leave his native Germany as a teenager and who lived in England and Israel in his 20s, Pintscher now divides his time, when not on the road, between Paris and Manhattan. His compositions often explore the transition from indistinct noise to the most refined timbral combinations. They draw on his love of visual art, poetry, and theater, transitioning among these different artistic media without betraying music's inherent self-referentiality. The 2020 program encompasses a de facto retrospective of Pintscher's instrumental writing, from an early string quartet that responds to Gesualdo's late-Renaissance spiritual strife to his recent piano concerto Nur (the Hebrew word for fire), in which impulses from today's young American avant-garde are discernible.
As a conductor educated in the fine details of Boulezian aesthetics, Pintscher fondly recalls the first score he studied with the Frenchman Debussy's exquisite late ballet Jeux. Boulez's simultaneous command of surface and structure, detail and design, "informed my insight into sound production, into what it means to tackle a style to conduct an orchestra." Boulez himself proved to be a master of the "art of transition" in the sense in which Wagner used the phrase: with reference to Tristan und Isolde, where he described his ability to shift gradually from one extreme state to another as perhaps his "finest and deepest art."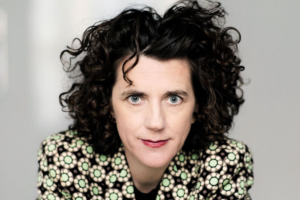 Pintscher ascribes Boulez's outlook to a "consciousness of detail" that he associates with French culture (and with cooking, another passion). But this also coexists for Pintscher with a love of surprises, with unexpected juxtapositions. Olga Neuwirth's music could hardly be more different, yet Pintscher, who has long felt a close rapport with his Austrian peer, is one of her most steadfast champions. He recently conducted the world premiere of her Virginia Woolf–inspired opera Orlando — the first opera commissioned from a female composer by the storied Vienna Staatsoper. The moment he began thinking up his ideal programming choices for Ojai, Pintscher says, he knew he wanted to spotlight Neuwirth. Before the pandemic, the plan was for him to conduct the U.S. premiere of Le encantadas, her immersive response to Herman Melville, in Los Angeles — a prelude to set the stage for the Ojai Festival.
A fiercely original and independent musical thinker, Neuwirth is well represented here in works that respond, variously, to Billie Holiday, the ascetic outsider artist Henry Darger, and J.S. Bach. She relishes theatrically animated hybrids of style, genre, and mood, always showing an urge to reinvent herself and her inspirations. As a young student, Neuwirth spent formative years in San Francisco and developed an abiding fascination with American culture — especially its subversive trends in film and music. Yet she is also a "deeply Austrian" artist Pintscher notes, sharing the obsessions of Schubert and Alban Berg and rebellious in her critiques of philistine conformity by her fellow Austrians. For this she was often marginalized early in her career, when Boulez became one of the few in power to offer his support.
What was intended as the long-overdue Ojai debut of the Ensemble intercontemporain (EIC) further underscores the complexity of the Boulezian-Pintscher lineage and brings to mind key moments of transition in Ojai's history as well. As the embodiment of Boulezian values in practice today, EIC would have given the 2020 Festival a striking historical footprint — even though the ensemble had never previously appeared here. Starting in 1967, Boulez served as music director for seven summers at various points in the Festival's history up to 2003.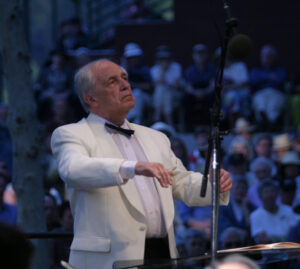 Boulez's repeated attraction to this special place — over a period spanning some 36 years — is a remarkable phenomenon, according to Chad Smith, artistic director of the 2020 edition. "Southern California might seem an unlikely place for a Parisian intellectual who brought such a sense of rigorousness to music." Yet Ojai provided a kind of freedom to breathe that the French master lacked elsewhere. Ojai, a place of natural perfection that conjures paradise for so many, beckoned to Boulez with his own concepts of musical perfectibility, as Smith points out. It was here that he could make an attempt at "perfecting paradise." In this sense, Pintscher's Ojai programs posit another transition — an invisible bridge — between concepts of new music in Europe and in the US, from the linearity of discarded notions of "progress" to the riotous, chaotic crazy quilt of diverse possibilities that are a young composer's to choose from today. The chance to encounter sur Incises, arguably the French master's most satisfying composition, in the beautiful setting of the Bowl promised to spark a very different understanding of this music, its dazzlingly planned intricacies of texture coming closer to the complex freedoms of jazz — or of the skeins of melody Steve Reich liberates from amplified voices and tuned percussion in Tehillim. The presence of Reich and other American composers, incidentally, helps to right a notable shortcoming of Boulez's Ojai programming, which notoriously skipped over the work being done by Americans in those years, particularly those animated by the energy of Minimalism.
The Reich title is one of several Hebrew words that pop up in Pintscher's programs, beginning with The Beginning — bereshit, the name of Pintscher's fascinating meditation inspired by the first word of Genesis — and continuing with an entire program built around the biblical Creation story, including a new Ojai commission from Toshio Hosokawa treating the Flood, which sets the whole process back in motion again. Pintscher's own catalogue is replete with Hebrew titles. Those chosen for the Festival programs in turn suggest a thread of spirituality — in counterpoint to Boulez's resolutely materialist secularism — that subtly emerges alongside references to J.S. Bach's divinely inspired quest for compositional perfection, Martin Luther King Jr.'s Gospel-based calls for justice (Olga Neuwirth), and American Transcendentalism (Charles Ives). Steve Reich's Tehillim itself implicitly asserts the ancient link between words and music as an organized ritual of praise.
As an art of transitions, music is blessed/condemned to be an art of transience: the notes, colors, combinations which it comprises are destined to fade into nonexistence. Like immortality, music that did not die would rob us of any sense of meaning. This is the paradox Mahler, another traveler between worlds (Old and New, Jewish and Christian, composer and performer) explores so movingly in his late Das Lied von der Erde. The longing for eternity, given voice in the final, longest movement, is at its most acute in a scene of leave-taking.
—THOMAS MAY
Thomas May is a freelance writer, critic, educator, and translator. He has written for The New York Times and regularly contributes to the program books of the Lucerne Festival, Metropolitan Opera, and Juilliard School. His books include Decoding Wagner and The John Adams Reader. Visit Thomas May's website at https://memeteria.com/