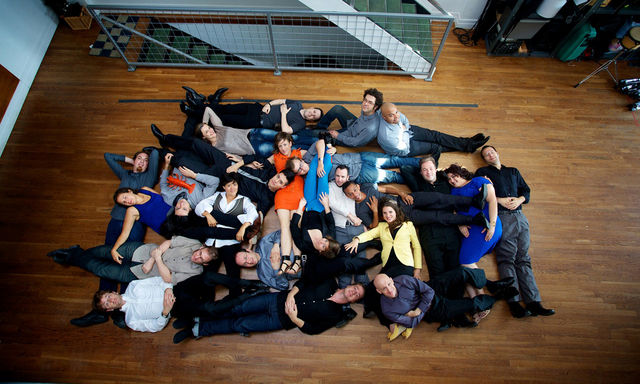 Artistic Director Thomas W. Morris and Music Director Steven Schick have a lot to share about the 2015 Ojai Music Festival these next 11 months. Plans are underway and we thought we'd give you a glimpse of 5 things to get you started.
1. Performances of works by 19 living composers new to Ojai. Read more about it here >>
2. The West Coast premiere of John Luther Adam's Sila: The Breath of the World. Learn more about his new outdoor work which makes its world premiere at the Lincoln Center Out of Doors. Click here >>
3. Festival debuts by ICE (International Contemporary Ensemble), pipa virtuoso Wu Man,  cellist Maya Beiser, and San Diego based chamber ensemble Renga
4. Schick Machine directed by Paul Dresher performed by Steven Schick – a visually compelling world of mechanical devices, invented instruments, and seemingly infinite sonic possibilities. Watch here >>
5. A special pre-Festival event on Wednesday, June 10 of Pierre Boulez: A Portrait, a spectacular multi-media kaleidoscope production with narration, archive films clips, live music, and stage set by Frank Gehry, part of the Chicago Symphony Orchestra's Beyond the Score series.
There is so much more to share. Stay tuned as more details are in the works!