In the Life of an Intern
by Landon Wilson, Manhattan School of Music, Ojai Alumnus 2022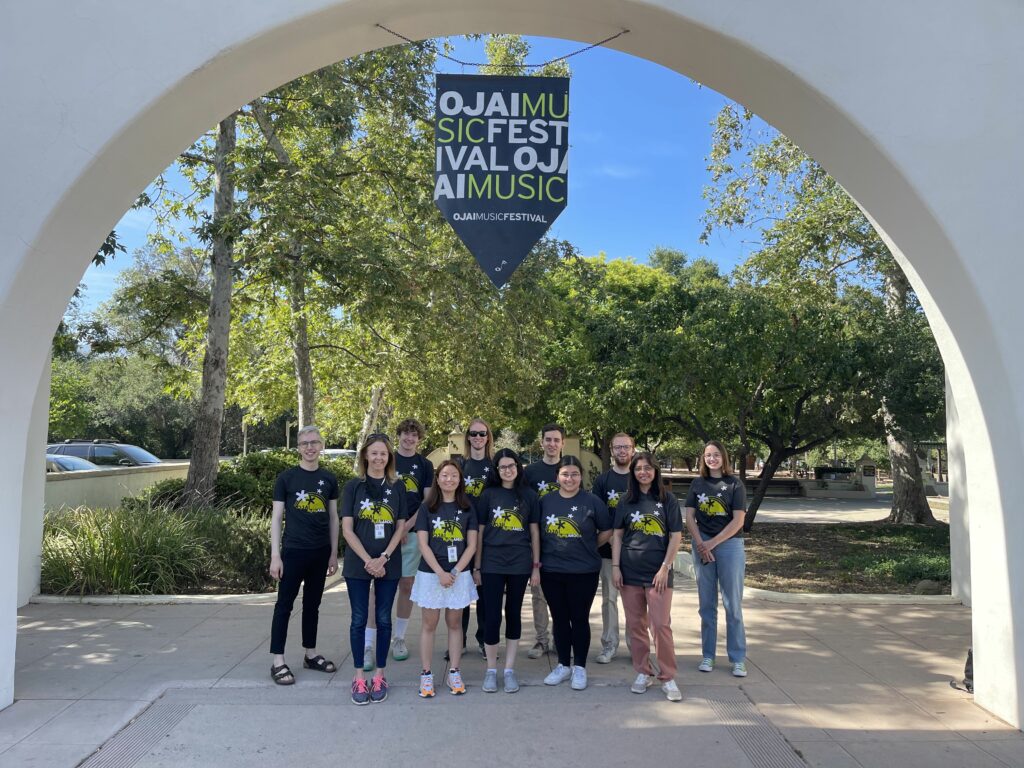 The Ojai Music Festival's Arts Management Internship Program is entering its 15th year of providing career opportunities for young stewards of boundary-bending music. Our internship program supports college students from a variety of fields and interests. From production, to the box office, to marketing, to technology, interns have become a vital part of what makes the Festival happen each year, finding themselves deeply entwined in every department.
This article follows Landon Wilson's story of his time as one of our 15 Arts Management Interns for the 2022 Festival. Landon was Managing Director Gina Gutierrez's right-hand-intern working in areas of social media, marketing and press relations, but as you will read, this role involves much more! Since the internship in June 2022, Landon has been able to utilize the skills developed at the Ojai Music Festival as the Artistic Associate for AMOC*, while completing a degree at the Manhattan School of Music.
Introduction by Madeline Grass Doss, Patron Services & Office Administrator, Ojai Alumna 2021
---
Arriving in Ojai
It was day one in SoCal! After touching down at LAX, a few other interns and I made our way up the Pacific Coast Highway to meet the Festival's Intern Coordinator, Laura Walter, who showed us around palm-lined Ojai Ave upon arriving in town.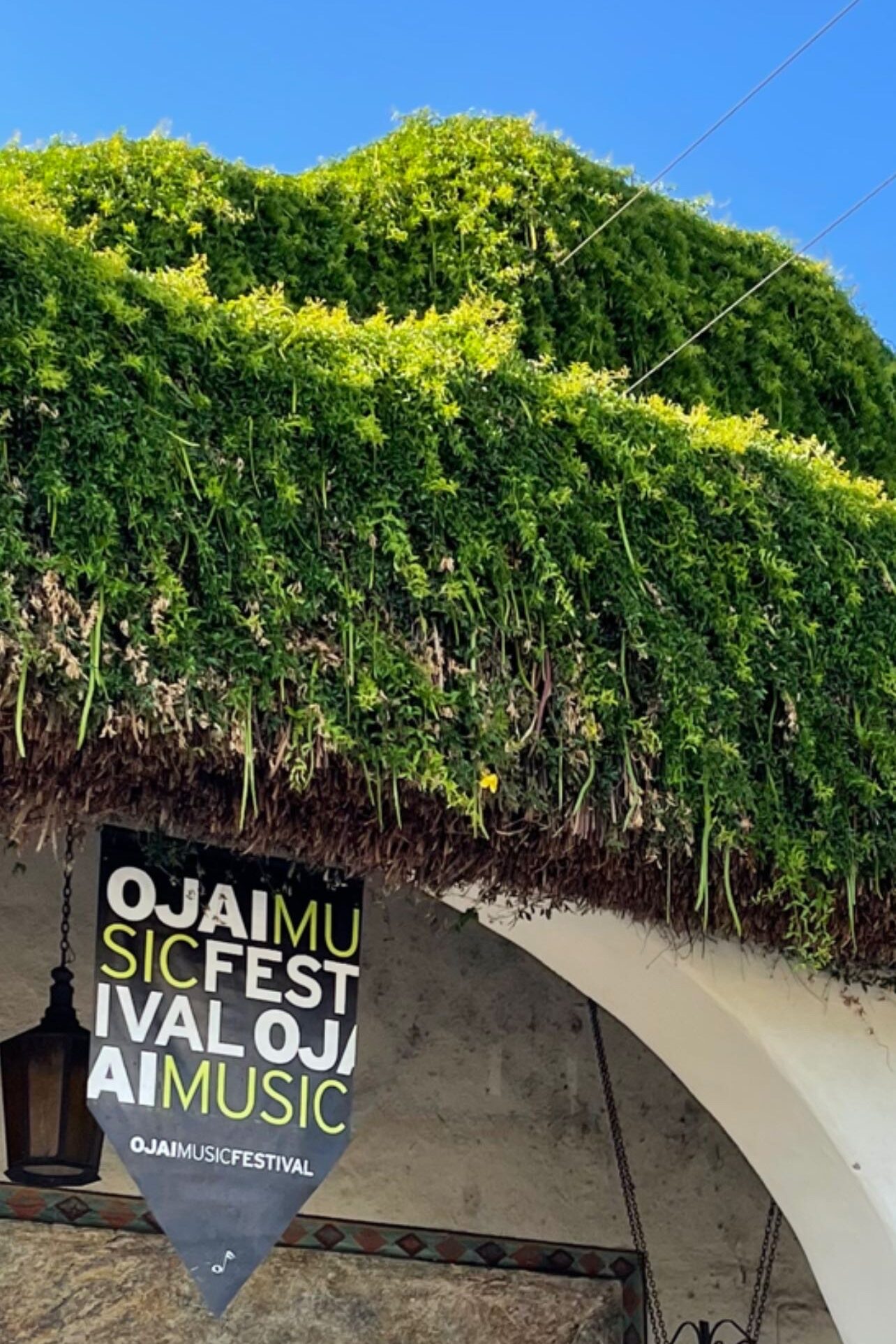 We settled into our homestays at the Taormina Theosophical Institute and met up with the other interns for a welcome dinner at Jim and Rob's Fresh Grill. This was a wonderful moment for us to get to know one another. Like me, many interns had traveled across the country to spend a few weeks working in picturesque Ojai!
Getting Acquainted
The next day, the internship program kicked off with a breakfast hosted by Festival leadership and staff. This included meeting my fabulous mentor, Gina Gutierrez. (the Festival's Managing Director), who would guide my time in Ojai as the Marketing and Social Media Intern. We immediately jumped into preparing a social media and communications calendar and discussing creative ways to promote the Festival's 18 events with Music Director AMOC* (American Modern Opera Company). Gina encouraged me to explore Ojai and use the liminal time to capture content.
In this spirit, many of the interns and I took advantage of this short opportunity for downtime before the Festival to discover greater Ojai. This included locals taking us on thoughtful guided tours of the Ojai Valley Museum, hiking trails, and even the Ojai Olive Oil Company, where we had a delicious afternoon tasting their 50+ varieties. A personal highlight was spending some time browsing a quintessential Ojai spot—Bart's Books.
The energy in the Festival office was palpable as more staff arrived. The iconic green lanterns began to appear across the street in Libbey Park, signifying the town's overnight transformation from an idyllic bohemian getaway to the center of the classical music world! Much to my delight, it soon became apparent that I would be able to diversify my experience and work across departments, often with Mary Ann Makee with the Front of House staff, and with Producer Fiona Digney with the production team.
It was during this time that I also met AMOC* whose 17 members could be found in the Libbey Bowl and across Ojai in rehearsals. They would occasionally pop their heads into the office, adding to the kinetic energy in the air that made me all the more excited to develop the marketing materials with Gina. The start of the Festival was rapidly approaching!
"Unique mentorship experiences with the Festival's staff allowed me to explore different facets of the industry and deepen my commitment to further developing as a well-rounded arts administrator."

—LANDON WILSON, Manhattan School of Music, Ojai Alumnus 2022
Ojai Runs AMOC*: the 76th Festival Weekend
The Festival was finally here! Being used to navigating my home base NYC on foot, I loved starting the day with an early-morning walk to the office with an avocado toast and pistachio rose latte (shoutout to Café BōKU!) before beginning the busy work day ahead. Upon arriving at the office, I got a call from Fiona asking me to turn pages for a rehearsal in Libbey Bowl, which led to me sitting on stage with AMOC* for three performances! Gina and I regrouped at lunch and developed a plan for the rest of the day, which included meeting with the Festival's publicist to prepare press packets for the visiting media and attending several performances and world premieres.
As the weekend progressed, Ojai seemed to be teeming with increasing anticipation for each concert. The Festival featured many afternoon performances in the Libbey Bowl, where I worked with the unflappable Front of House staff and interns as an usher, getting to welcome the loyal and enthusiastic patrons of the Ojai Music Festival. I was always surprised to see who was mingling between concerts, whether it be composer John Adams or architect Frank Gehry, everyone brought an appetite for curiosity to discover new musical ideas.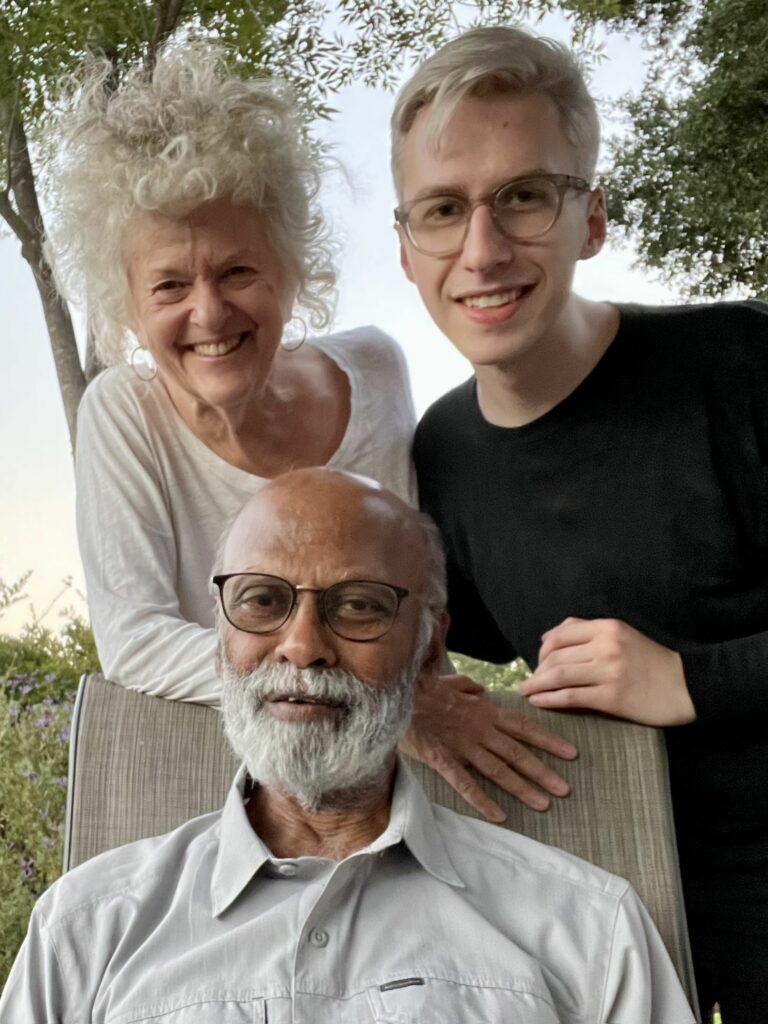 The Festival culminated with a rousing finale concert, featuring all of AMOC* and a particularly catchy Julius Eastman tune that embodied the mood of the Festival and my experience as an intern. Rewatch that last concert here, and you'll know what I mean!
Host Family
The internship ended as quickly as it began. It was time to say goodbye to the Festival team, my new intern friends, and my lovely hosts. The Dierdre Daly connected me with a wonderful couple from NYC that had relocated to Ojai during the pandemic. Carol, Anan, and their sweet dog Anbu were incredibly welcoming hosts that attended many of the performances, making for stirring evening conversations and my time in Ojai all the more enjoyable.
Looking Forward
I don't think a day has passed since last June that I haven't reminisced on my time in Ojai. Interning with the Festival was a whirlwind two weeks of immersive learning opportunities that helped shape my professional aspirations. Unique mentorship experiences with the Festival's staff allowed me to explore different facets of the industry and deepen my commitment to further developing as a well-rounded arts administrator. I can't wait to return this June for the 77th Ojai Music Festival!
More content captured by Landon