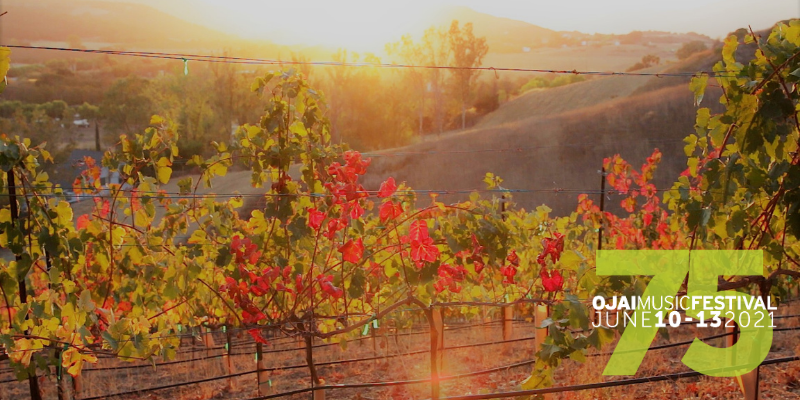 A Message from Ara Guzelimian, Artistic & Executive Director
I write this on a bright November day, the air fresh with the crispness of the season. It has been a time of extraordinary events, marked a few days ago by an election of extreme division. We continue to be in the midst of an unprecedented pandemic, which has brought much loss, separation, and isolation. All of that is compounded by the racial and economic fissures made apparent by events of the past year.

How do we measure this time in our innermost thoughts? Many years ago, I first met Peter Sellars at a conference in San Diego where he was giving a talk. His remarks have stuck with me, growing in importance with the passage of time. Peter said that our response to the arts is one of the few truly private experiences we have at a time of very little privacy. We encounter a book, a play, a piece of music, a work of art, a dance; we may express a public opinion and may even try to second-guess what a "correct" and "sophisticated" opinion might be. But when all is said and done, when the lights are out and our head hits the pillow, we are left alone with our experience of the art. We love it or we don't, it speaks to us or it doesn't, we understand it or we are left confused. But, in the end, we feel what we feel and think what we think.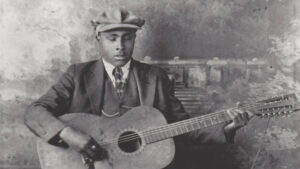 Like so many of us, I have turned to music of every variety imaginable to keep me company in this roller-coaster time. I've found myself returning to a Smithsonian anthology of the blues that I've had for years but had overlooked more recently. There is such richness in this tradition and, as B.B. King observed, "blues is a tonic for what ails you. I could play the blues and not be blue anymore." One of the most moving discoveries among these old recordings is this one, sung and played by Blind Willie Johnson (inset photo), that summons up a well of human expression without a single word being uttered. Here is a recording made nearly 100 years ago that reaches out across time and speaks to us with amazing currency. This is the raw power of music in its ability to express deep emotion.
My other constant has been the music of Bach, especially in the hands of great pianists. Bach's music is informed by his unshakable faith, an abiding humanity, as well as a sense of order and design. In working with John Adams to plan the 2021 Ojai Festival, I have been listening intently to the recent recordings by one of our artists, the Icelandic pianist Víkingur Ólafsson, a pianist as at home in Bach as he is in the music of Philip Glass. His recent Bach recording is one of exceptional beauty, and I have returned to it often to provide a grounding in this disrupted time. As Víkingur wrote, "everything is there in Johann Sebastian's music: architectural perfection and profound emotion." Here is the Adagio from Bach's Concerto in D Minor, BWV 974:
I happily anticipate Víkingur's participation next year and am so grateful to John Adams for suggesting him as one of the first guest artists to invite. John himself has had an uncanny ability to give voice to American experience throughout his career – he is a musical chronicler of our times. In recent days, I found myself thinking about The Wound Dresser, a 1989 setting of Walt Whitman's poem of the same name. In it, Whitman documents his experiences tending to the Civil War wounded in makeshift field hospitals.

In listening recently to The Wound Dresser, I have been so struck by the resonances with our own moment in time – the deep divisions in the country on one hand and the boundless generosity of so many health workers and caregivers in this pandemic on the other. Whitman writes "Thus in silence in dreams' projections, / Returning, resuming, I thread my way through the hospitals, / The hurt and the wounded I pacify with soothing hand."
John wrote about the work, "It is a statement about human compassion that is acted out on a daily basis, quietly and unobtrusively and unselfishly and unfailingly." Another [Whitman] poem in the same volume states its theme in other words: 'Those who love each other shall become invincible . . . '"

And so, we are reminded that artists are our truth-tellers and our chroniclers, their work our necessary companions through thick and thin. I am also reminded that we turn to the arts particularly in trying times. As we approach the 75th Festival in June, it is meaningful to recall that the Festival was founded in 1947, when the world was just barely emerging from World War II. The Festival's very existence comes from an act of hope and optimism at a time of rebuilding in the face of adversity. In that spirit, we hold the promise of the next Ojai Festival as a similar act of faith.
When we gather together to listen to music, we assert our humanity, our belief in the arts, and in community. Thanks to each of you for creating the warm and welcoming spirit of community that defines the Festival. I am so gratified to be working with the musicians who will bring to life the 75th Festival. And I relish the promise of listening to their music in your company.