OJAI MUSIC FESTIVAL NAMES NEW BOARD
CHAIR JERROLD EBERHARDT AND FY2020 SLATE OF OFFICERS
(September 19, 2019 OJAI, CA) – The Ojai Music Festival announced its FY2020 Slate of Officers for the Board of Directors this past weekend at the annual Board meeting with Jerrold Eberhardt as Board Chair succeeding David Nygren, who remains on the Board. Other Board officers are Barry Sanders, Vice-Chair Governance; Stephan Farber, Vice-Chair Finance and Treasurer; Michele Brustin, Vice- Chair Development; and Cathryn Krause, Secretary.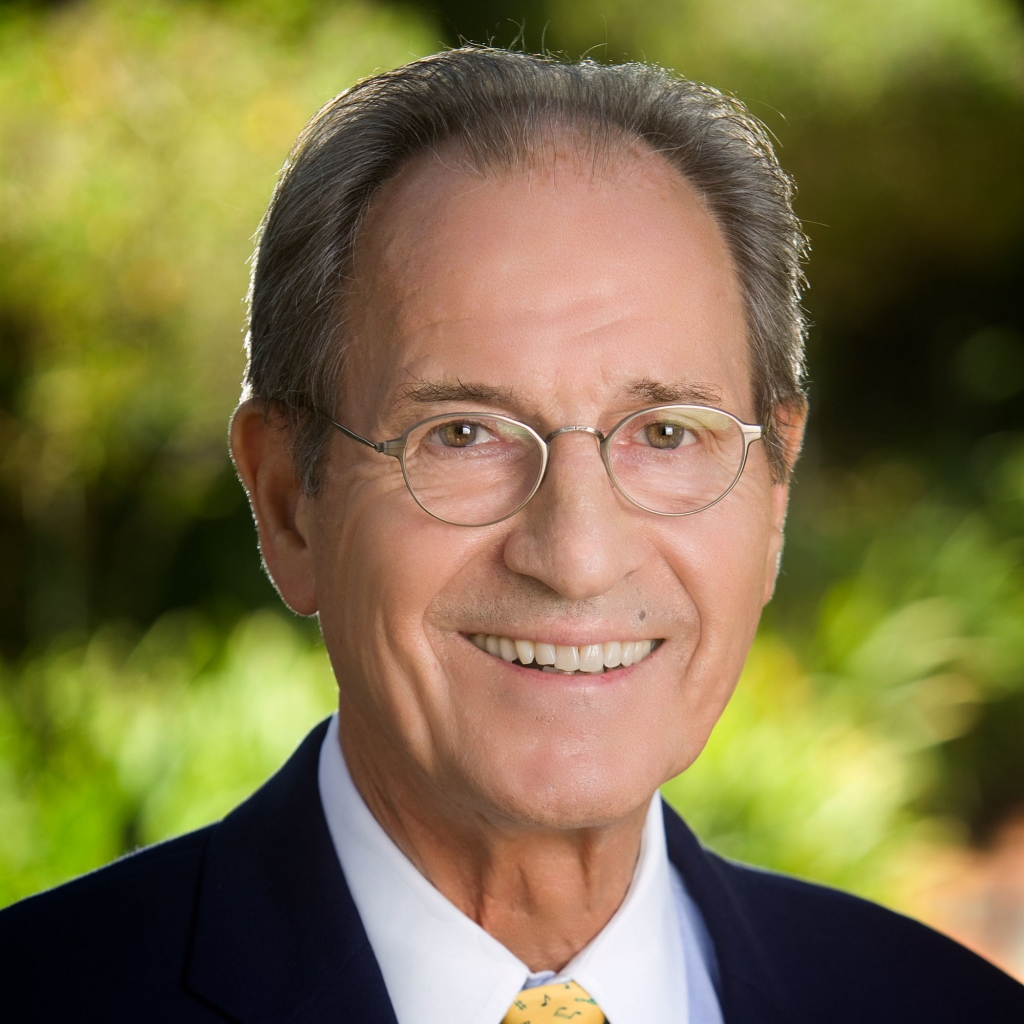 "I am deeply honored to continue to serve the Ojai Music Festival in this new capacity as Board chair, and I am humbled to succeed my dear friend David Nygren who served with distinction over the past five years. On behalf of my deeply dedicated Board colleagues, I want to thank David for his thoughtful, generous leadership," commented Eberhardt. "The first Festival I attended was Eighth Blackbird's in 2009. Since then, I have enjoyed magical weekends of remarkable music making in Ojai during Tom Morris' defining tenure. Building on the Festival's breathtaking artistic momentum, we look toward the future under the leadership of Chad Smith as Artistic Director. Chad, whose artistic genius is well known around the globe, is arguably the best in the business, and he is exactly the right visionary for the Ojai Music Festival today. Under Chad's watch and as Ojai approaches its 75th anniversary in 2021, we are extremely optimistic about the future of this treasured Festival."
Jerrold L. Eberhardt had a distinguished 40-year career at Smith Barney. He and his family moved from Chicago to Los Angeles in 1997 when he was named Senior Executive Vice President and Divisional Director for the Western Division, which included 11 States and was expanded to include Asia and Australia. He retired in 2009. Mr. Eberhardt has been a member of the Board of Directors of Dynasty Financial Partners, LLC since 2012. Dynasty is the premier provider of integrated wealth management solutions and technology for Independent Registered Investment Advisors.
Throughout his business career, he was active in charitable and civic affairs in the Chicago community. Prior to moving to Los Angeles, he was a trustee of the Ravinia Festival Association and served as vice chairman and a member of the executive committee.
Mr. Eberhardt is former Chairman of the Board of Directors of the Los Angeles Philharmonic Association, and currently serves as vice chairman and a member of the executive committee. He is a member of the Board of the Music Academy of the West and serves on the executive committee. He also serves on the Board of the Music Center Foundation and is a past trustee of the Aspen Music Festival & School, having served on the Board for six years. He is a member of The California Club and previously served on the Board of Directors and as the Chairman of the Finance Committee. Mr. Eberhardt graduated from the University of Illinois and received his MBA from the University of Cincinnati.
Ojai Music Festival Board of Directors
The FY2020 Board of Directors currently includes: Barry Sanders, attorney, author and civic leader (Los Angeles); Stephan Farber, founder/CEO of Sound Post Capital (Houston); Michele Brustin, civic leader (Santa Barbara); Cathryn Krause, co-founder of BST Solutions (Ojai); Sandy Buechley, business intelligence manager at Patagonia, Inc. (Ojai); NancyBell Coe, president (retired) of Music Academy of the West (Santa Barbara); James P. Drummy, principal at the law firm of Poindexter & Doutré Inc. (Los Angeles); Fred Fisher, founding architect partner of Fred Fisher & Partners (Ojai); David Nygren, founder of Nygren Consulting, LLC; David Oxtoby, president of the American Academy of Arts and Sciences (Boston); Dr. Barry Schifrin, doctor (retired) (Los Angeles); Maurice Singer, founding principal at the Evergreen Advantage (Los Angeles/Santa Barbara); Dr. Bridget Tsao-Brockman, optometrist (Ojai); Merrill Williams, director of public relations of the Ojai Valley Inn & Spa (retired) (Ojai); and the Ojai Festival Women's Committee president Tiese Quinn (Ojai).
Ojai Music Festival
From its founding in 1947, the Ojai Music Festival has become a place for groundbreaking musical experiences, bringing together innovative artists and curious audiences in an intimate, idyllic setting 75 miles northwest of Los Angeles. The Festival presents broad-ranging programs in unusual ways with an eclectic mix of new and rarely performed music, as well as refreshing juxtapositions of musical styles. The four-day festival is an immersive experience with concerts, free community events, symposia, and gatherings. Considered a highlight of the international music summer season, Ojai has remained a leader in the classical music landscape for seven decades.
Through its signature structure of the Artistic Director appointing an annual Music Director, Ojai has presented a "who's who" of music including Aaron Copland, Igor Stravinsky, Michael Tilson Thomas, Kent Nagano, Pierre Boulez, John Adams, Esa-Pekka Salonen, Robert Spano, Pierre-Laurent Aimard, David Robertson, Eighth Blackbird, George Benjamin, Dawn Upshaw, Leif Ove Andsnes, Mark Morris, Jeremy Denk, Steven Schick, Peter Sellars, Vijay Iyer, Patricia Kopatchinskaja and Barbara Hannigan.
The Ojai Music Festival approaches its 75th anniversary, and looks toward the future with Artistic Director Chad Smith whose first Festival will be in June 2020 with Music Director Matthias Pintscher. Mr. Smith succeeds Thomas W. Morris whose defining tenure spanned 16 years.
74th Ojai Music Festival with Matthias Pintscher
The 74th Festival – June 11 to 14, 2020 – with Music Director Matthias Pintscher will highlight progressive and forward-thinking composers of today's generation while paying homage to early classical roots. Featuring a vast array of composers from the past six centuries, the program will connect the traditional with the contemporary. Joining Pintscher for this adventurous musical exploration will be the Ensemble Intercontemporain in their Ojai Music Festival debut. This Paris-based world-renowned ensemble of 31 full-time musicians is dedicated to performing and promoting contemporary chamber music, which was founded by past Music Director Pierre Boulez in 1972 and now led by Pintscher. For series passes to the 2020 Festival, visit OjaiFestival.org or call 805 646 2053.
####
Contact:
Nikki Scandalios, [email protected], (704) 340-4094
Gina Gutierrez, [email protected], (805) 646-2094