Relax and Visit Porch Gallery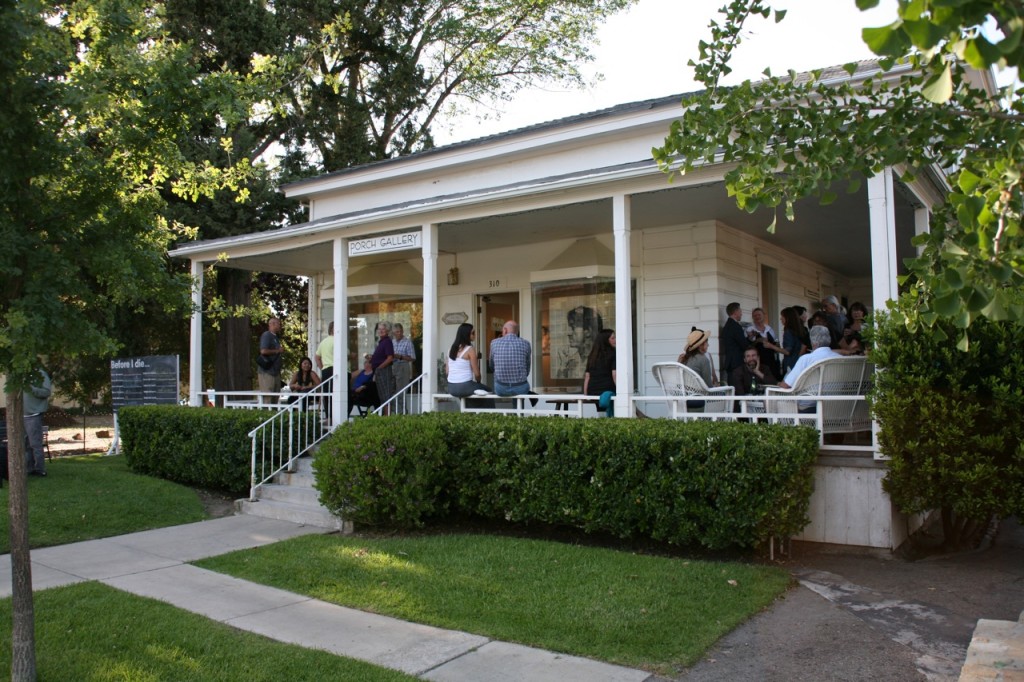 by Lisa Casoni
The first Saturday after Heather and I moved to Ojai from Los Angeles we saw two horses parked outside the local coffee shop on our way to breakfast.  We then had lunch at the Deer Lodge, a slightly off the beaten path, roadside bar/restaurant that is as much a part of the fabric of the community as the Ojai Valley Inn. By the time we sat down for dinner at Feast Bistro, the owners were introducing us to the other patrons as the "new girls in town." That night, I was struck by two things, first, we weren't in Los Ange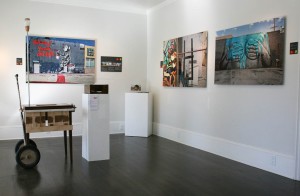 les anymore and, second, we needed to finish construction on our kitchen.
We moved to Ojai four years ago because we wanted to live in a "cosmopolitan small town" where we could walk everywhere. We weren't asking for much. As long was no one screamed obscenities at us as we shuffled out to dinner, we were content. But, shortly, as humans often do, we wanted more. We wanted friends, community, artistic stimulation and a front porch.
That's where we hit the jackpot. With our friend Carl Thelander, we opened the Porch Gallery.  Our objective was to create an atmosphere where viewing contemporary art was fun, accessible, and occasionally involved a cocktail while seated in a rocking chair.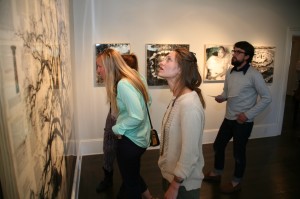 Our current exhibition is a perfect confluence of our goals. Artist Mike Saijo has created a series of pieces that explore the history of spiritual movements in Ojai within the context of art and technology. "We Are Spiritual Machines" involves collaborations with Chumash Elder Julie Lynn Tummait-Stenslie, Ojai perfumer Janna Sheehan, textile master Setsuko Hayashi, Ojai poet akka b. and, at the opening reception, a specialty gin that is foraged from local sources.
We invite all that find themselves walking through downtown to stop by, view the art, and relax with us on "The Porch."
Stop by Porch Gallery Ojai, 310 E. Matilija Street, Ojai, CA  213-321-3926