The Ojai Music Festival is fortunate to be part of a strong community of residents and businesses supporting the arts in the Ojai Valley. One of our longtime friends is HumanArts Gallery located in the downtown Arcade. Owners Hallie and Stan Katz share their story of how intertwined the Festival is with their move to Ojai.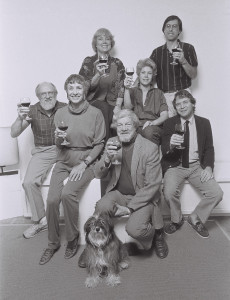 It was May 30, 1975 and most of the action was in Libbey Park where Michael Tilson Thomas was preparing to conduct the Ojai Music Festival. In a much smaller venue across the street there was another buzz happening — a new gallery in town was hosting its grand opening –- it was one of the only galleries in town at that time! Three couples, fairly new to town, decided to show an eclectic mix of pottery, jewelry, paintings, and sculpture, some of which they themselves made.
Truly one of the first places dedicated to contemporary fine craft in Southern California, it was known then as Running Ridge Gallery. The original partners were Bob and Barbara Grabowski, Bob's sister Ruth Farnham and her husband John, and Jett and Sharon Spencer. Bob, Jett, and Sharon made jewelry; Ruth was a painter; and John was a sculptor. Barbara was the business manager.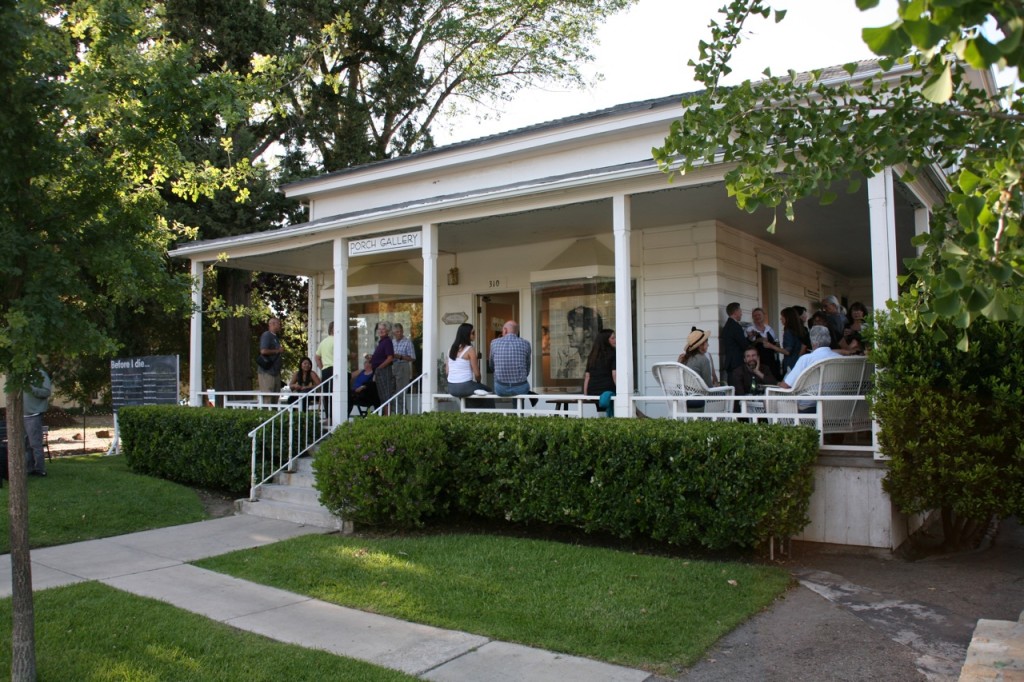 by Lisa Casoni
The first Saturday after Heather and I moved to Ojai from Los Angeles we saw two horses parked outside the local coffee shop on our way to breakfast.  We then had lunch at the Deer Lodge, a slightly off the beaten path, roadside bar/restaurant that is as much a part of the fabric of the community as the Ojai Valley Inn. By the time we sat down for dinner at Feast Bistro, the owners were introducing us to the other patrons as the "new girls in town." That night, I was struck by two things, first, we weren't in Los Ange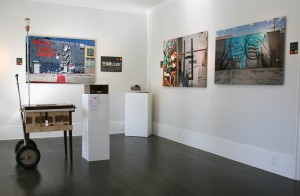 les anymore and, second, we needed to finish construction on our kitchen.
We moved to Ojai four years ago because we wanted to live in a "cosmopolitan small town" where we could walk everywhere. We weren't asking for much. As long was no one screamed obscenities at us as we shuffled out to dinner, we were content. But, shortly, as humans often do, we wanted more. We wanted friends, community, artistic stimulation and a front porch. Read More
Wh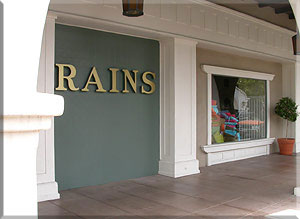 en I first moved to Ojai 13 years ago from Santa Barbara, it felt like moving from a big ocean to a small pond. But after getting settled and having a chance to explore the Valley, I have come to find that not only is the weather almost always perfect, but while Ojai is a small town, it in fact has everything that a person could want – visitors and residents alike – all through a cozy network of family owned and operated businesses.
Some of my favorite haunts in town are J & B's Coffee Connection (referred to as simply Coffee Connection by us locals), Bohemia (another great coffeehouse), Rainbow Bridge (supermarket and deli), and Rains Department Store. As you can see, my tastes center around coffee (organic, fair trade and shade grown), healthy food, and great specialty clothes and items. I enjoy being able to start my day with one of the two coffee houses, walk to Rainbow Bridge for lunch, and end my day browsing through Rains for myself, or for a novelty product for a gift. Read More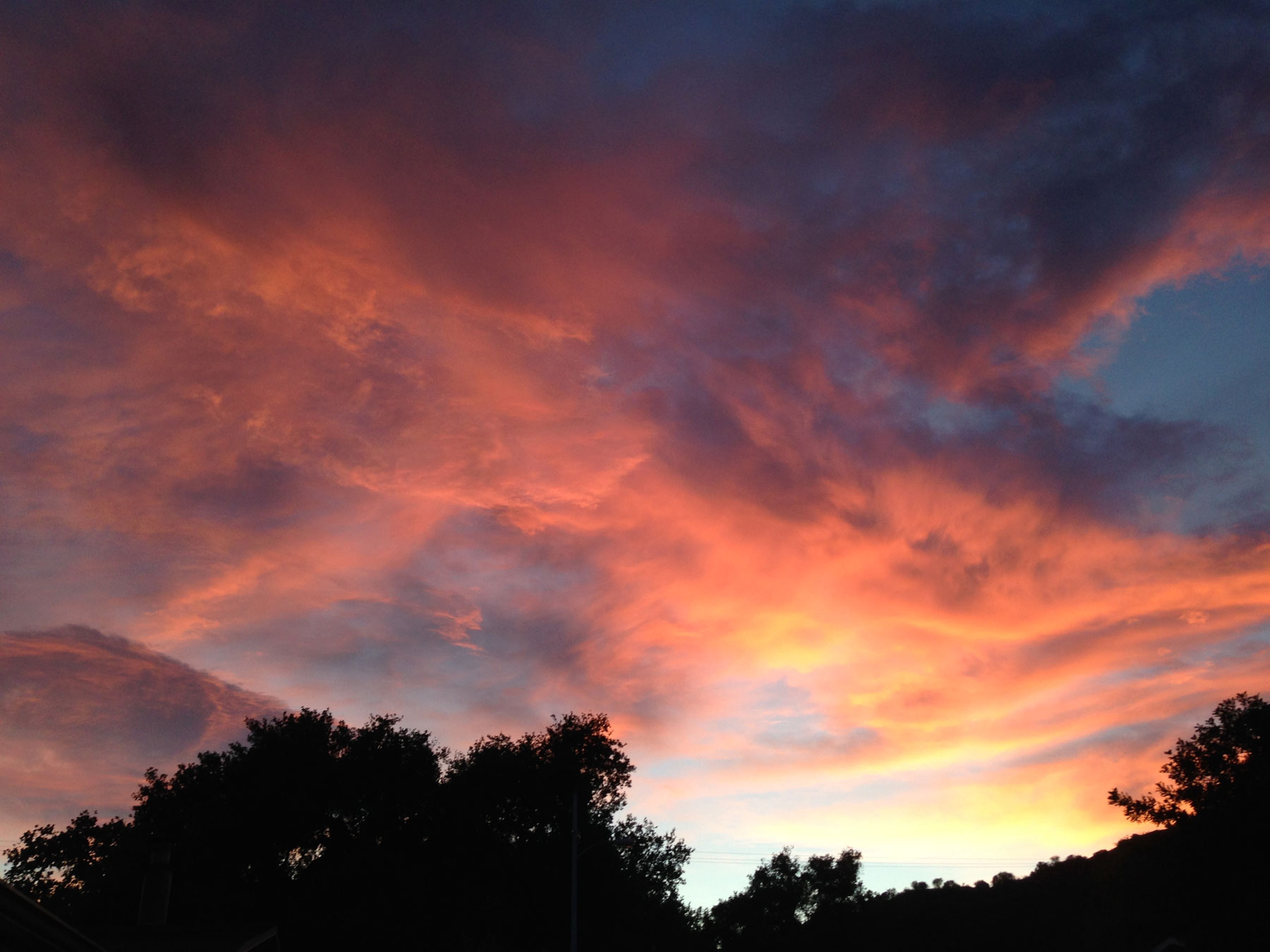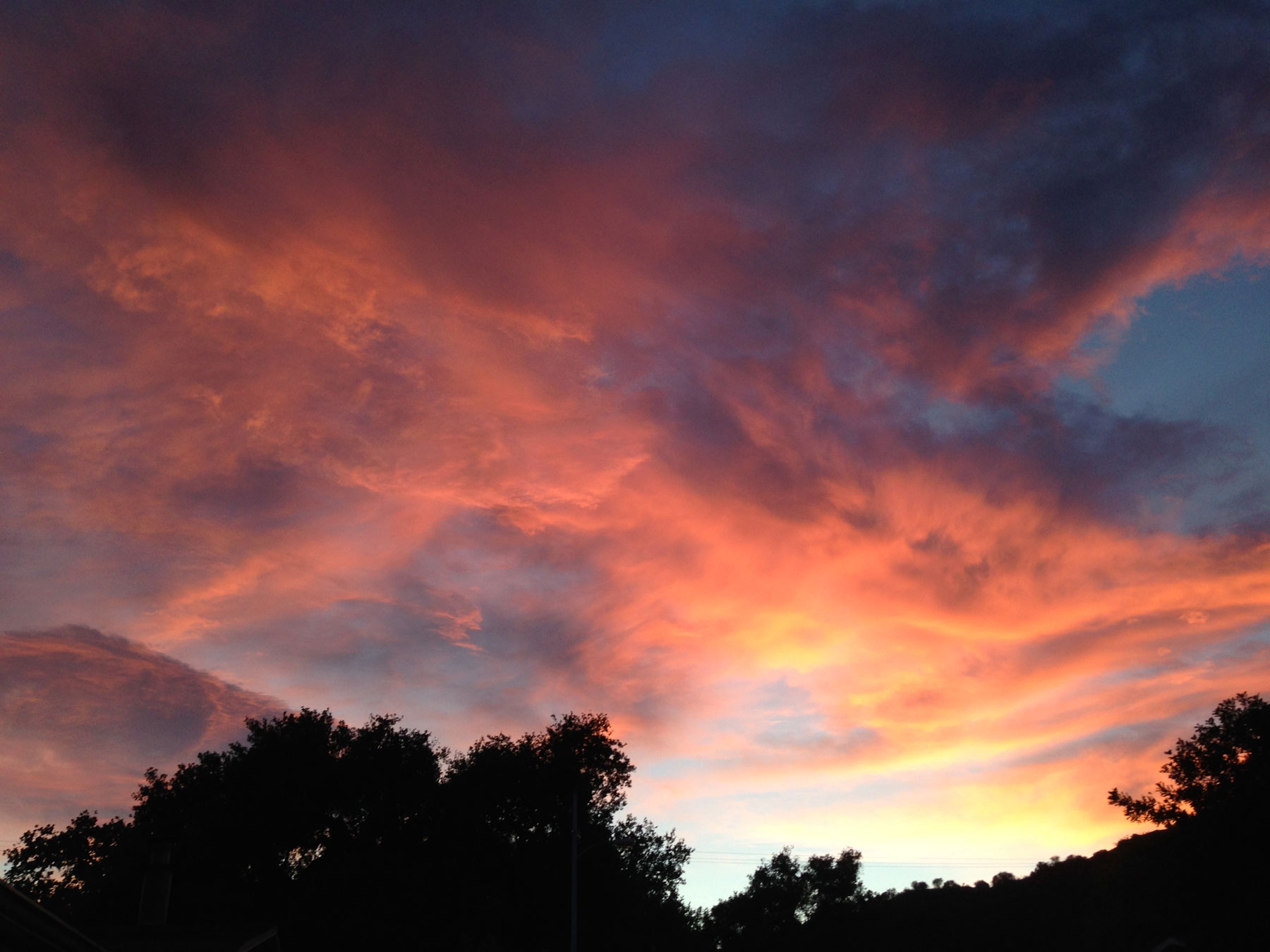 Guest Blog by Scott Eicher
I have been an early riser for most of my life. There is a certain serenity during the few minutes between first light and the time the Ojai foothills are fully lit by the sun. My viewpoint each morning is from Sarzotti Park as I walk with my dogs. The best colors are visible from early spring to early fall, when the earth's tilt returns to its warmer weather axis. This light show is the evening Pink Moment in reverse.
The air is still and the only sound is the resident hawk declaring his territory from the top of a eucalyptus tree. At a few places in the park, you can see both the sky and the foothills above Grand Avenue and mountains of the Wills Canyon/Rice Canyon ridge line and escarpment toward Meiners Oaks, and into the far reaches of Matilija Canyon. Read More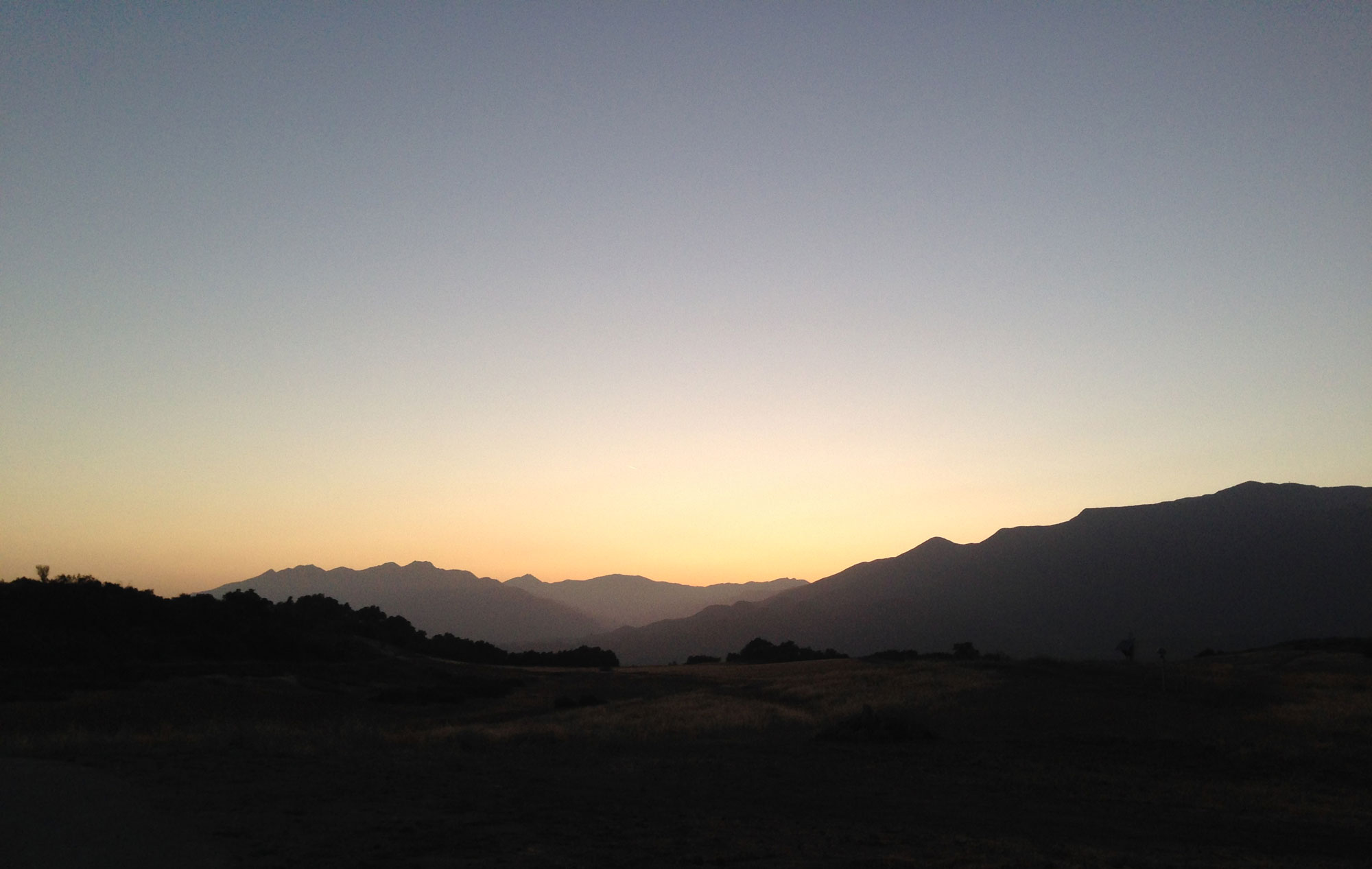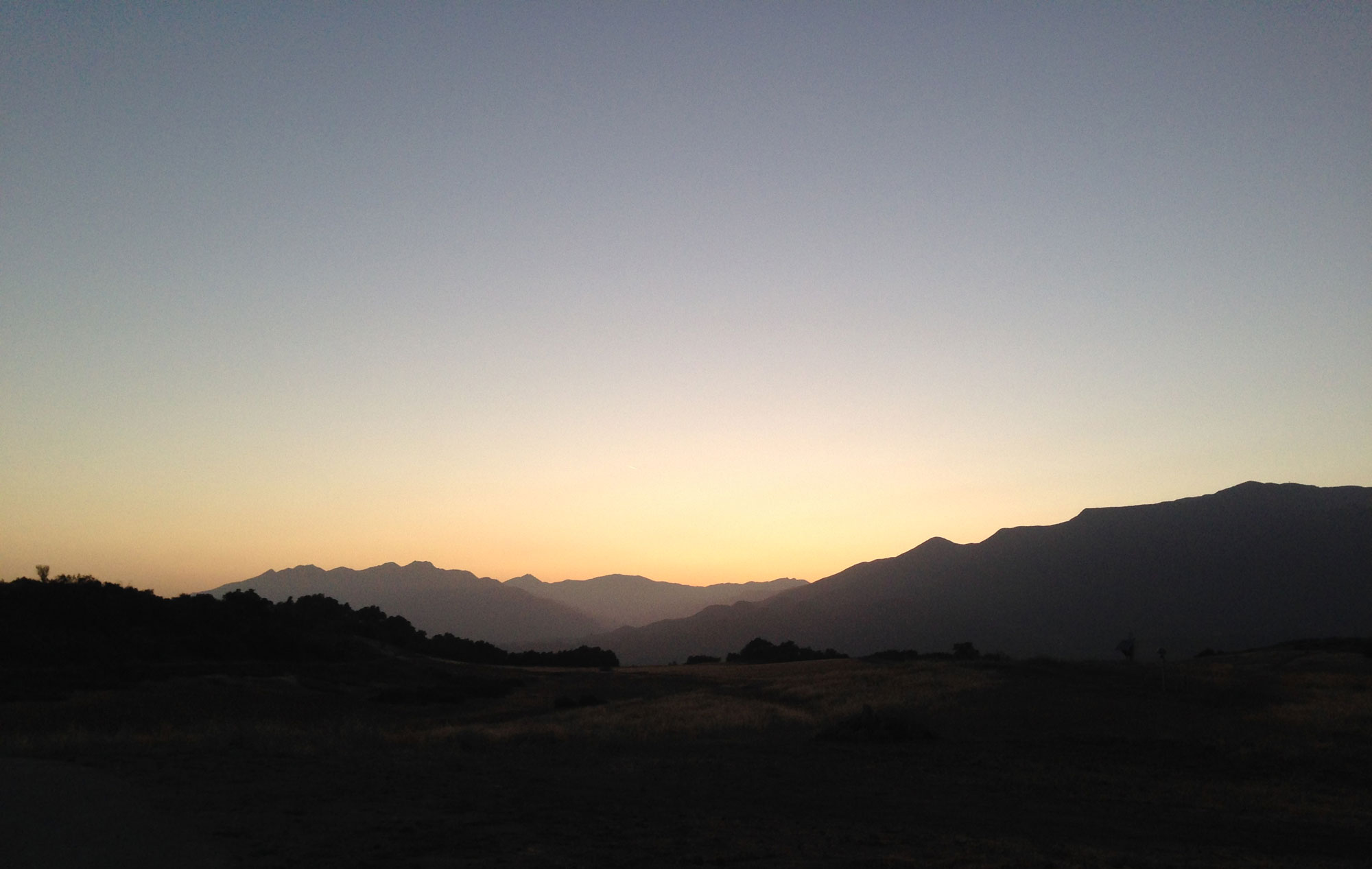 We always love sharing Ojai activities with Festival patrons including new hiking trails to discover. Read Ojai Quarterly Editor Bret Bradigan's recent article from the winter issue.
1. Shelf Road
Directions: From Ojai Avenue, head north on Signal Street until it ends. Length: 3.5 miles return trip. Difficulty: Easy
It takes about an hour at a brisk pace to walk the length of the trail and back between the trailheads at either North Signal Street or Gridley Road. This hike is perfect for visitors or residents to get " the lay of the land" in Ojai. It is also one of the most "dog friendly" walks around.
2. Ventura River Bottom Trails
Directions: From Highway 150, there's a trailhead just east of the Ventura River bridge. From South Rice Road, there's a trailhead just north of the intersection with Lomita Road. Also from South Rice, take a right on Meyer Road to the Oso Trailhead. Length: Varies. Difficulty: Easy to Moderate.
Three trailheads lead you into the Ojai Valley Land Conservancy's 1,600-acre Ventura River Preserve. This three-mile stretch of the Ventura River offers a spectacular glimpse into old-growth oak canopy, splendid vistas from rocky ridgelines, deep swimming holes, lush fern grottoes, rare wildflowers and many miles of trails to choose from.
3. Pratt Trail
Directions: From Ojai Avenue, turn north on Signal Street and drive about 1.2 miles until you see the Forest Service sign on the left. The trailhead is a further half-mile. Length: 4.4 miles to Nordhoff Ridge. Difficulty: Moderate to Strenuous.
The Pratt Trail criss-crosses a seasonal stream through the backyards of private properties before opening onto a natural bowl formed by the slope of Nordhoff Ridge. Follow the signs through about two miles of dry and dusty switchbacks until you reach the ridgeline. From there, it's another two steep, dusty miles to Nordhoff Peak, 4,426 feet above sea level. Read More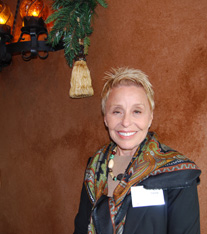 The Ojai Music Festival is fortunate to have amazing volunteers, who not only assist us during our four-day music event, but throughout the year as well. Meet one such volunteer, Sheila Cohn, who has taken on the duty as our helpful Festival Concierge for the last six years. Sheila is there to provide assistance on lodging and offer superb advice on places to eat, see and do.
My name is Sheila Cohn, and I have been a travel advisor for 38 years, currently at Santa Barbara Travel-Ventura Branch It has been my great privilege to be the Festival Concierge for these many years. This entails arranging lodging and giving advice about restaurants, transportation and sightseeing. Having lived in Ojai for 16 years I am fairly knowledgeable about the town which I love so much. During the Festival we are all immersed in the music and social activities. However, there is always a little downtime to explore the town. Here are some of my 'go-to' suggestions that I offer to our patrons looking for an 'adventure' close to the Libbey Bowl:
1) Hike up Signal Street. At the end, there are two beautiful trails-straight ahead is Shelf Road-a panoramic fire road that overlooks the city, where you will see orange and avocado groves and beautiful vistas. Go up about two miles and then turn around. If you turn left at the top of Signal you get on Pratt Trail, which is in the Los Padres National Forest. This trail is a little more challenging.
2) Walk along the Arcade (the main shopping street directly across from Libbey Park) and visit the charming galleries and shops. Make sure to visit the shops on Matilija, the street behind the Arcade and on Montgomery and Signal Streets.
3) Wine tasting at Casa Barranca, the Ojai Vineyard, or at Ojai Beverage Company which is a few blocks east of the park.
4) Have lunch at one of the several restaurants that have outdoor patios.
Read More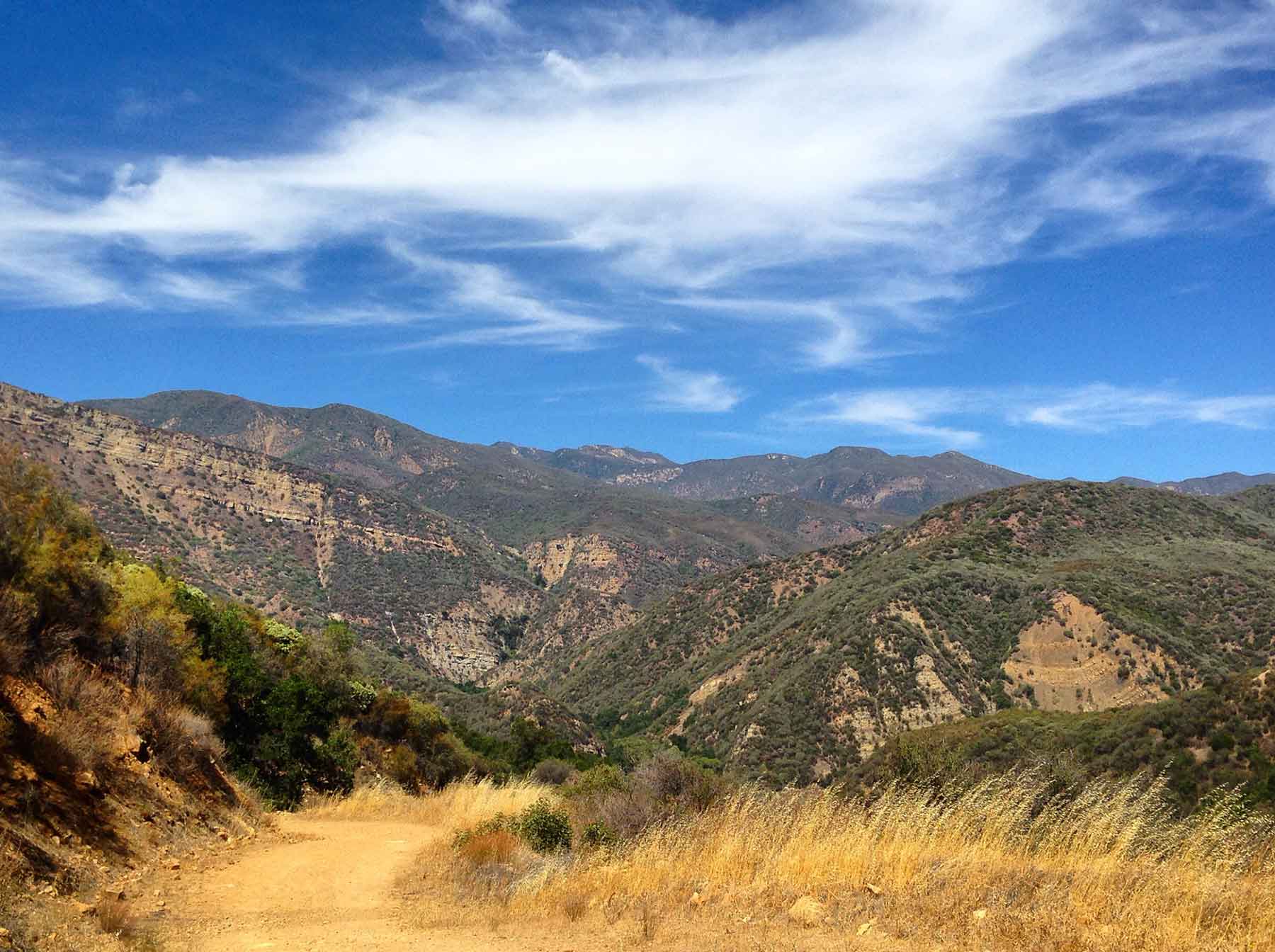 We often get asked for recommendations for day hikes in and around Ojai. From the views at Shelf Road to the mountain waterfalls of Rose Valley, we've collected some of our favorite hikes and listed them here.
As always when hiking, please ensure that you are properly attired, are carrying adequate water and supplies, and have notified someone of your destination and approximate return time. If you do travel into the Los Padres National Forest, please check with the Ojai Ranger Station for weather and hazard information (see at bottom of page). Forest Adventure Passes are required to park in the Los Padres National Forest and can be purchased at local ranger stations.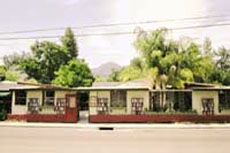 302 W. Matilija St. | 805 646 3755
Hrs: 9:30am – 6pm
No stay in Ojai is complete without a visit to Bart's Books – the largest independently owned outdoor bookstore in the country. From collector's editions to recent bestsellers, this legendary bookstore houses an extensive collection organized in nooks that are perfect for getting lost in. Stopping by after hours? Not a problem – books along the outside are sold on the honor system.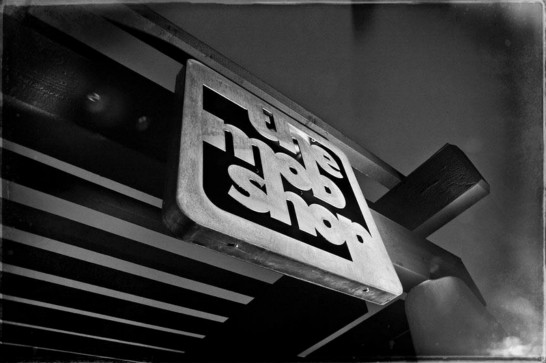 110 W. Ojai Ave. | 805 272 8102
Hrs: Mon-Fri: 10-6, Sat: 9-5, Sun: 9-4
From the leisurely Ojai Valley Trail to riding past orchards in the East End, sightseeing – and getting around – Ojai is often best done on a bicycle. The Mob Shop, located downtown a couple of blocks from Libbey Bowl, has a wide selection of bicycles for rent and offers a variety of tours in the area. Stop in and meet their friendly staff or visit the Mob Shop website for more information >>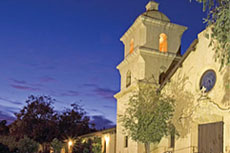 130 W. Ojai Ave. | 805 640 1390
Hrs: Tues – Sat: 10-4 pm, Sun: 12-4 pm
Admission: $4
The Ojai Valley Museum, located downtown in the historic Thomas Aquinas Catholic Church houses an extensive collection of art, Native American artifacts, and photographs of early Ojai.The museum also has in-depth temporary exhibits. Currently on show are "Fiber Arts Master Pieces" and "Beatrice Wood, Duchamp, and Chess". Visit the museum's Facebook page for photos and more information >>