'Plainspoken' – Article on Mark Morris Published In 'The Nation'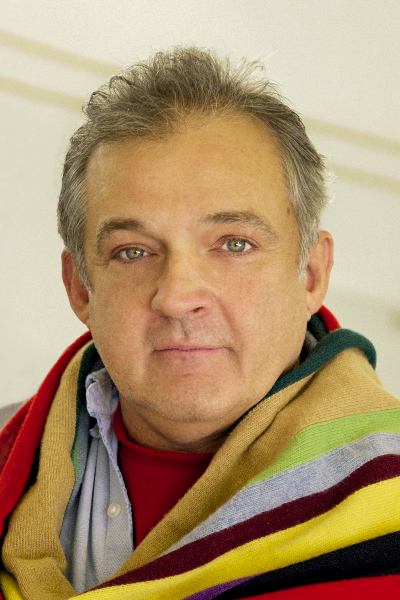 With the year drawing to a close there's still time for a fond look back to June's Festival. The Nation has just published "Plainspoken", an excellent article on 2013 Music Director Mark Morris. Written by Marina Harss, who attended the 67th Festival, the piece examines Morris' wide-ranging interests, fluency in music, and the personality behind the dances.
"There is this strange assumption that people make . . . where they wonder, are you a complete fascist/tyrant/dictator or do the dancers improvise? Well, neither. I mean it's more that I'm a fascist dictator, but the dancers dance. They contribute by dancing." The dancers are his instruments, the movement itself.
In recalling the 2013 Festival, Harss recalls a schedule that included up to 10 events a day and where Morris (and his dancers) was ever-present:
He is everywhere, at just about every talk, every performance (even the early morning concerts at a mediation center in the hills) and every late night event . . . at the dance party, Morris whips up a series of rounds, one based on the polka, the other on the waltz. He exhorts the participants to hold hands with strangers and look into their eyes, frankly, without irony.
Altogether, Harss paints a compelling picture of Morris and the sides of him that many would consider to be separate – choreographer, conductor, teacher – and how, it is only when they are united together, that they are able to make him the consummate champion of his art.
Read the complete article on The Nation's website >>
Download a PDF of the article >>