2017 Ojai Music Festival Program Notes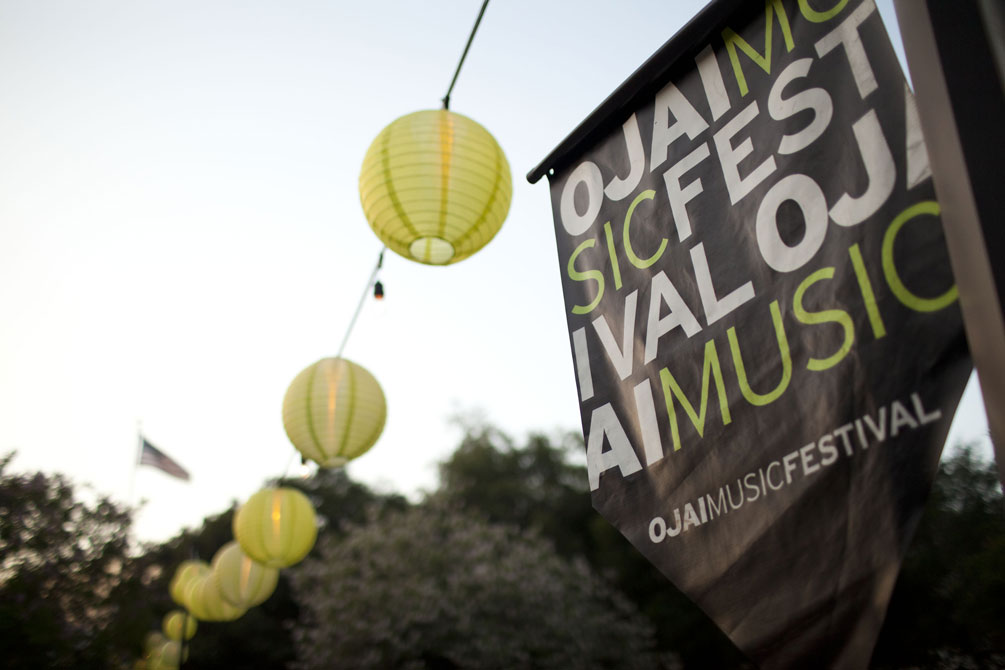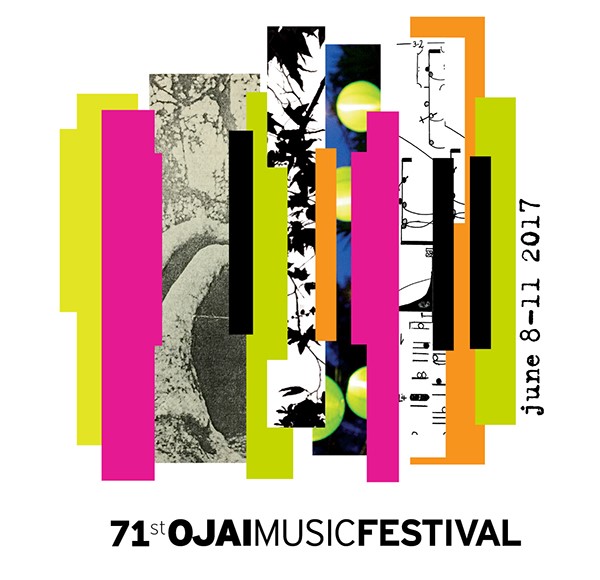 A Message from the Music Director
Thank you for joining us for these very special days and nights of music in Ojai. After two years of planning, we've somehow managed to gather dozens of my favorite artists: creative visionaries across generations, geographies, and histories, every one of them beyond category.
I am honored to be a featured composer and pianist throughout this Festival, but I'm even more pleased to report that it's not all about me. You will find many other recurring themes over the weekend: improvisation and "real-time" music making; American experimentalism; radically inventive composer-performers; non-European musical systems; dialogue between the past and the present; collective struggles against racism and oppression; and central to all of this, the legacy of the Association for the Advancement of Creative Musicians (AACM).
You will recognize some performers and composers from past Festivals (Aruna Sairam, Tyshawn Sorey, Steven Schick, George Lewis, ICE), and you will meet others whose sounds are new to Ojai (Jen Shyu, Courtney Bryan, and myself). You will meet legendary elders (Zakir Hussain, Muhal Richard Abrams, and Roscoe Mitchell) and younger upstarts (Steve Lehman, Rudresh Mahanthappa, and Cory Smythe). You will hear state-of-the-art interpreters (Jennifer Koh, Brentano Quartet, Claire Chase, and Helga Davis) and wizardly real-time creators (Graham Haynes, Wadada Leo Smith, Nicole Mitchell, and Mark Shim). You will hear music as object—composed opuses, whether finished centuries ago or with ink still fresh—and you will hear music as process—the sonic choices of networks of actors moving in relation to each other and to their environment. And you might notice that—to some degree, every musical performance contains both of these elements.
By now you've probably heard or read my suggestion that we should replace the word "genre" with "community"—a very different word, concerned not with styles, but with people. I realize that the latter has become a no-less-hackneyed term, wishful and forced, invoked too often. With this distinction I only meant to point out a simple truth about music: In listening to each other, we become connected. When done with patience and compassion, listening can elicit recognition of the other as a version of one's own self. This kind of empathic listening shakes us out of our habitual role as musical "consumers," by reminding us that music is the sound of human action, and not a disembodied substance. It de-centers "the composer" as the primary actor in music, and reorients us instead towards the shared present: being together in time. Empathic listening begins to bring all of us in, music makers and observers alike, towards a shared purpose.
Here we find common cause with Judith Butler's Notes Toward a Performative Theory of Assembly, her recent far-reaching meditations on the politics inherent in the act of gathering. When we, as assembled bodies, are able to theorize a common purpose—to reflect upon ourselves, or to dream together, if you prefer—that is the moment that we become political; that is when we are first able to unite around something larger than the self, deeper than aesthetic enjoyment, more urgent than mere curiosity. In this sense, I would add, the moment we commit to empathetic listening, to hearing one another as fellow human beings, we immediately have the potential for not just community, but equality and justice, through direct action and collective transformation. And I am certain that such moments, such purposeful shared presence—a power stronger than itself—will emerge, here, this weekend, with and among each other.
So I thank you, once again, for assembling, and for listening.
VIJAY IYER
Click here to read the 2017 Ojai Music Festival Program Notes