'Winter Morning Walks' Nominated for Grammy Awards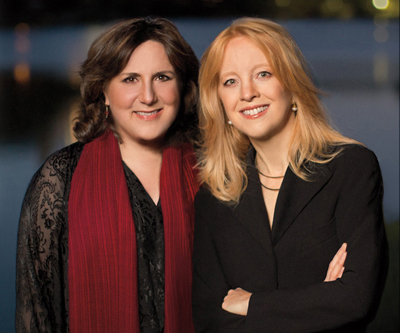 Congratulations to Maria Schneider and Dawn Upshaw, who both received Grammy Award nominations for their recording of Winter Morning Walks with the Australian Chamber Orchestra. Schneider is nominated for Best Contemporary Classical Composition and Upshaw for Best Classical Vocal Solo. The recording also received nominations for Best Engineered Album (classical).
Winter Morning Walks, which takes as its text poems by Ted Kooser, received its premiere at the 65th Ojai Music Festival in 2011, where Upshaw served as music director. The piece was a co-commission of the Festival, Cal Performances, and the Australian Chamber Orchestra.
Listen to the track "Perfectly Still This Solstice Morning" from Winter Morning Walks and ArtistShare album released earlier this year.
[soundcloud url="https://api.soundcloud.com/tracks/124403944″ params="color=000000&auto_play=false&show_artwork=true" width="100%" height="166″ iframe="true" /]
We have our fingers crossed for both Maria and Dawn and wish them the best of luck with the final announcement! If you missed the 2011 performance, be sure to get your own copy using the link below.
"Ojai gave me the unique opportunity to bring my two worlds of jazz and classical together in my own personal way. I love that the Ojai audiences have come to expect absolutely anything. Their open mindedness is special and gives artists a rare feeling of freedom in whatever direction they personally wish to go." – Maria Schneider
Click here to purchase Winter Morning Walks from ArtistShare >>