Music Director Peter Sellars Statement on the 2016 Festival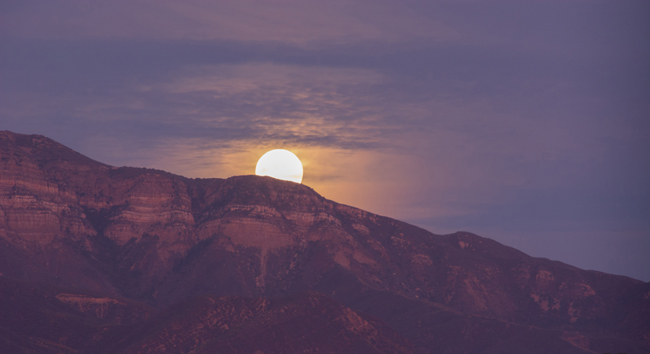 "The Ojai Valley has long been recognized as a rare and beautiful natural site that invites retreat, renewal, and regeneration, from Chumash ceremonial life to Krishnamurti's legendary talks under the trees. The valley has both a grandeur and a human scale that inspire and allow the deepest human questions to resonate, and create a setting for the most personal search for answers. The magical play of light across the canyon and the heady aroma of orange blossoms bring the senses to life, awaken the mind, and create a profound aura of openness and well-being.
Music incites many of the same thoughts and emotions, with similar immensity and intimacy and awe. The 70th Ojai Music Festival will gather this powerful energy and spirit of inquiry and reflection into a weekend of peak experiences and secret revelations.
For the first time the composer Kaija Saariaho will come to Ojai. We will feature two of her most potent and visionary works. Her new chamber version of The Passion of Simone, a meditation on the life of the courageous French philosopher Simone Weil, written to a wise and humane text by Amin Maalouf, will receive its American premiere with the extraordinary young soprano Julia Bullock. It is a work of startling integrity and permanent challenge in dark times, with a flame of hope that burns brightly and intensely in the darkness. The fierce commitment and brilliance of that flame will be embodied by ICE and Roomful of Teeth, conducted by Joana Carneiro.
Kaija Saariho's newest operatic creation is a sequence of two Japanese Noh plays in versions by Ezra Pound, entitled Only the Sound Remains. Again Ojai will offer the American premiere. These two plays will be performed in the tradition of Japanese Takigi Noh, outdoors, lightly held in the gentle grasp of a protective arroyo under a radiant early morning sky for Feather Mantle, a play of illumination, transcendence and evanescence, and just before midnight under an intense starlit sky for Always Strong, the harrowing and haunted story of a young warrior's spirit struggling to return to life on earth.
This year's festival will have its rituals. Mornings will begin with liberating and exhilarating Sonic Meditations by Pauline Oliveros realized by the glorious and willing musicians of ICE. At mid-day there will be concerts of the kaleidoscopic and more rarely performed chamber works of Kaija Saariaho. The later afternoons will offer music of longing and consolation. Caroline Shaw's works will be paired with Carla Kihlstedt's phosphorescent exploration of dream worlds, At Night We Walk in Circles and Are Consumed by Fire, and Du Yun's peeling away the surface of the world in An Empty Garlic.
From Tahrir Square in Cairo, Dina El Wedidi and her band come to America to present a new song cycle that paints a personal picture of the realities, aspirations, disappointments, and determination of the Egyptian revolution. Dina El Wedidi epitomizes the new Egyptian women of a rising generation, her gorgeous and unmistakable voice alive with courage, allure, and the breath of freedom. Her band includes traditional Egyptian and modern electronic instruments, and for these performances she will bring three extraordinary older women from the Egyptian zār tradition who are singing in full-throated solidarity with the activism and vision of Dina and her generation.
We are thrilled to welcome to Ojai one of the most revered, beloved, surprising, and progressive stars of South Indian music. Aruna Sairam traces her artistic and spiritual lineages from some of the great gurus of the female vocal tradition, both within her own family and across multiple strands of Indian music. She also collaborates with folk artists, electronic ensembles, and pioneering jazz musicians such as Vijay Iyer. This is a woman who lives and moves in many worlds and holds them all magically on the breath. South Indian music is itself a spiritual quest, a philosophical journey, and an evolving state of ecstasy, rapture, and atonement. Aruna Sairam is one of the masters whose long, sinuous vocal line delineates a past that rises spontaneously in her breath as the future.
Julia Bullock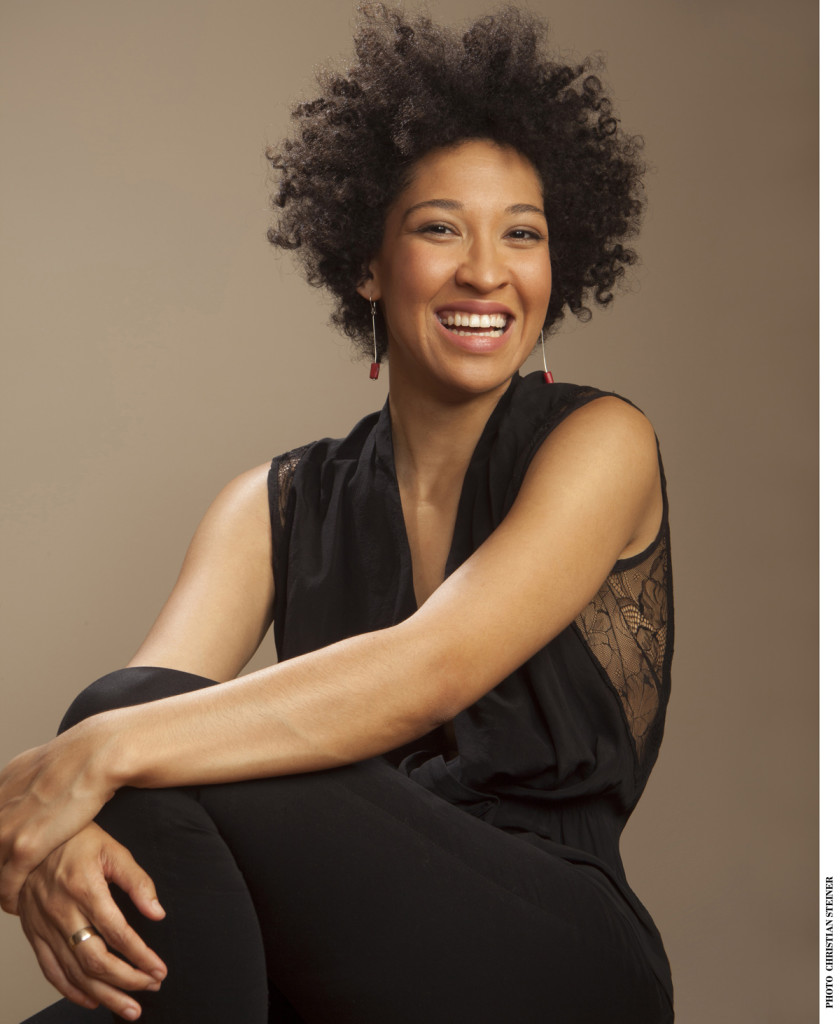 will also be the center of a unique and poignant evening honoring the brilliance, daring, public courage, and private tragedies of Josephine Baker, the black icon who created a singing, dancing declaration of independence with her black body, and blazed a trail of irresistible challenge and charm in France in the same years that Simone Weil pursued her feminist vigil on behalf of a larger humanity. Our Ojai evening will be a very personal portrait of Josephine as a fearless fighter for civil rights and a visionary who paid dearly for every forward step. Musical arrangements and original music for the evening will be crafted by the brilliant and deeply cool jazz avatar Tyshawn Sorey, with new poems by one of America's great poets, Claudia Rankine, providing a quietly shocking meta-narrative that frames Miss Baker's epic passage through the world.
Claudia Rankine's seminal book, Don't Let Me Be Lonely, inspires another Ojai commission, a new vocal work by Caroline Shaw. Intensely personal, under the skin states of emotion, memory, and hope emerge in Caroline Shaw's body of work as well as in her body – Caroline Shaw's music is drawn from her voice, from her throat, from her heart, her pulse, and her blood. Her new work will once again be composed for the ensemble Roomful of Teeth who will also be reprising her Pulitzer Prize winning Partita for 8 Voices for Ojai.
The final Sunday of the 2016 Festival will shift into an exuberant children's festival for the first half of the day, featuring music written and performed by, with, and for children and anyone who is ready to listen to the world with fresh ears. The doyenne of the toy piano, Phyllis Chen, will compose, perform, and trigger a participatory cascade of toy piano mania and magnificence. Next, YOLA, the Los Angeles Philharmonic's essential and ebullient Youth Orchestra of Los Angeles comes up to Ojai to join forces with ICE in performing a newly commissioned work by the celebrated and sensational Cuban-born composer Tania León, followed by a second world premiere of a new work written by Los Angeles teenager Sharon Hurvitz.
On Sunday afternoon the Festival presents an extremely rarified and demanding US premiere, Claude Vivier's uncategorizable, genre-defying opera/ritual Kopernikus. The posthumous discovery and rediscovery of Vivier's clairvoyant, tragic, and otherworldly music has brought the dawning realization that the world lost a great composer with his appalling and premature death in 1983. A generation later, his music speaks with a fresh and searing clarity that transcends time – it is medieval and it is modern, it is bizarre and it is Balinese, it is carnal and it is Canadian. And it remains just beyond our earthly sphere. Seven instruments and seven vocalists portray Agni the Hindu God of Fire, Lewis Carroll, Merlin, the Queen of the Night, a blind prophet, an old monk, Tristan and Isolde, Mozart, the Master of the High Seas, Copernicus, and Copernicus' mother. Claude Vivier's project is to: "start again at the beginning, really put the world to rights, rediscover sensitivity." To quote Copernicus' mother, "the world is getting ready for a huge change, would you like to participate?"
The 70th Ojai Festival will then expand and flow into a huge street party in the adjacent town of Santa Paula, culminating in the sheer communal pleasure of the joy of improvisation, increasingly wild juxtapositions, spontaneous jam sessions, and very, very good times.
In addition to music, talks and lectures that illuminate and amplify current events with cultural, historical, and philosophical perspectives will alternate with sessions focused on spiritual thinkers offering quieter moments of contemplation and peace across the days.
The Ojai Valley sunrises and sunsets will do the rest."
— Peter Sellars
December 7, 2015
View the 2016 Festival schedule >>
Purchase series passes online >>