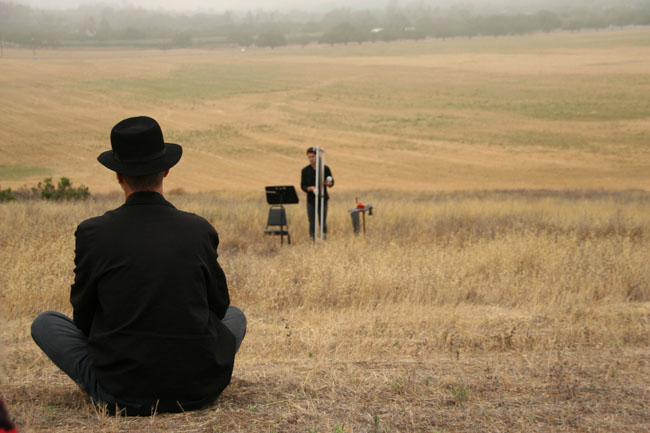 Composer John Luther Adams is no stranger to Ojai, with performances of his works in 2012 and 2013, including the 'Inuksuit', featuring musicians placed throughout Libbey Park. Adams returns to Ojai this year for the West Coast Premiere of his new work 'Sila: The Breath of the World'. Here he discusses the genesis of the piece and the significant differences in pieces written to be performed and heard outdoors.
"Songs are thoughts which are sung out with the breath when people let
themselves be moved by a great force…"
– Orpingalik, a Netsilik elder
In Inuit tradition the spirit that animates all things is sila, the breath of
the world. Sila is the wind and the weather, the forces of nature. But
it's also something more. Sila is intelligence. It's consciousness. It's
our awareness of the world around us, and the world's awareness of
us.
Over the past four decades most of my music has been inspired by the
outdoors, but heard indoors. With Inuksuit – for nine to ninety-nine
percussionists – I finally composed music intended from the start to be
performed and heard outdoors. In Sila: The Breath of the World, I
continue this exploration with a full orchestral palette.