Oberlin Contemporary Music Ensemble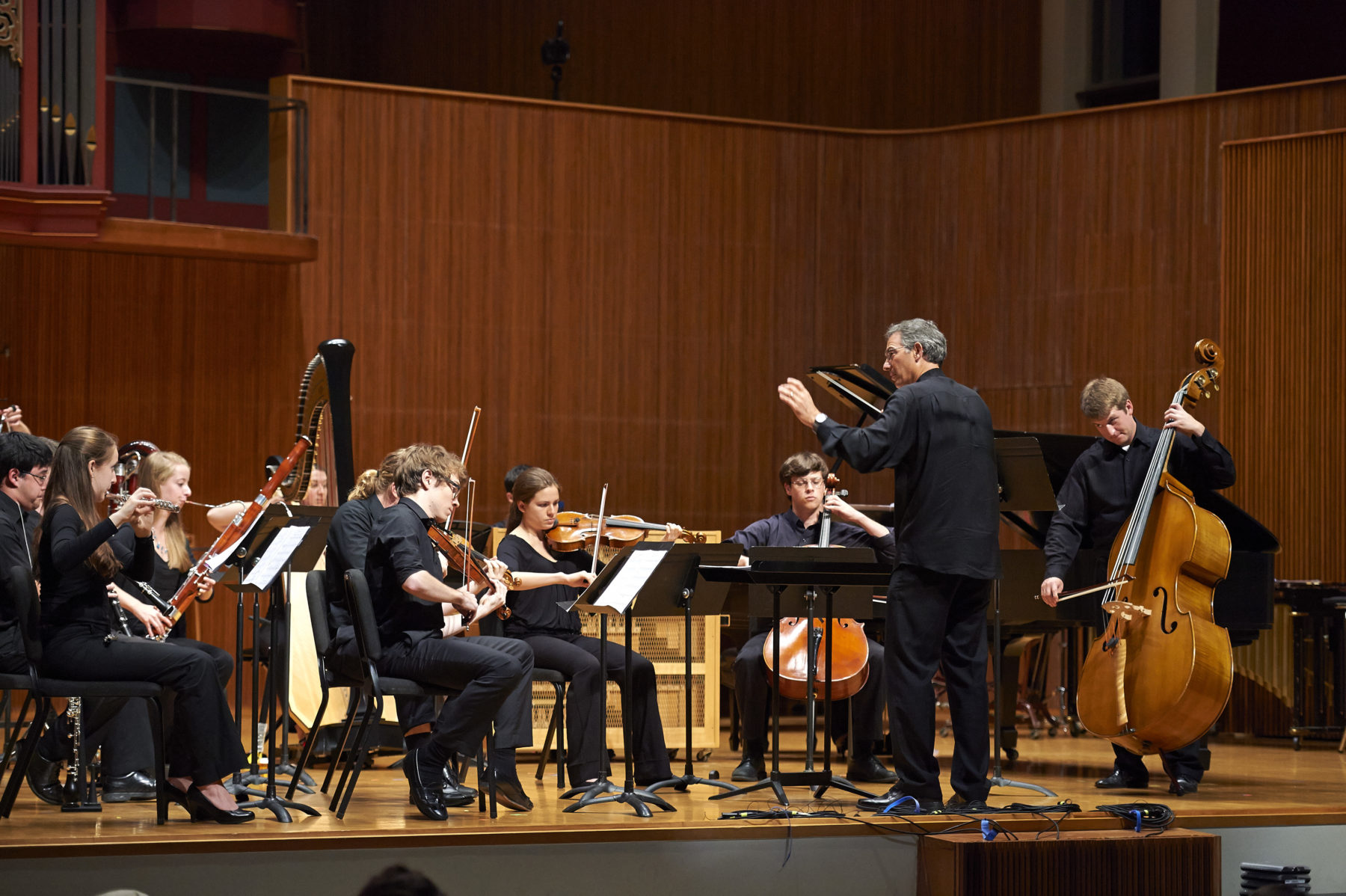 OBERLIN CONTEMPORARY MUSIC ENSEMBLE
Deemed "a hotbed of contemporary-classical players" and a "rural experimental haven" by The New York Times, Oberlin Conservatory of Music cultivates innovation in its students. In its six annual full-concert cycles, Oberlin's Contemporary Music Ensemble (CME), directed by Timothy Weiss, performs music of all contemporary styles and genres: from minimalism to serialism, to electronic, cross genre, mixed media, and beyond.
CME has worked with many prominent composers including George Crumb, Sir Harrison Birtwistle, Stephen Hartke, Helmut Lachenmann, David Lang, Joan Tower, Frederic Rzewski, and others, and has premiered many of their works. CME also regularly premieres works by Oberlin faculty, student, and alumni composers.
Each year, some of the most well-regarded contemporary music icons perform as soloists with CME, including Jennifer Koh (Oberlin College 1997), Claire Chase (Oberlin Conservatory 2001), David Bowlin (Oberlin Conservatory 2000), Tony Arnold (Oberlin Conservatory 1990), Marilyn Nonken, Stephen Drury, Steven Schick, and Ursula Oppens. Distinguished students receive opportunities to perform as soloists with the ensemble as well.
CME presents an annual concert series at the Cleveland Museum of Art and regularly tours the United States. In recent years, the group has performed at the Winter Garden, Miller Theater, Merkin Concert Hall, DiMenna Center, Harvard University, Benaroya Hall, Palace of Fine Arts, and Carnegie Hall's Weill Recital Hall. CME has also been featured on a number of commercial recordings, including John Luther Adams' In the White Silence (New World Records), Lewis Nielson's Écritures: St. Francis Preaches to the Birds (Centaur Records), and in several releases on the Oberlin Music label.
For more than two decades, Timothy Weiss has been music director of the Oberlin Contemporary Music Ensemble and has brought the group to a level of artistry and virtuosity in performance that rivals the finest new music groups. A committed educator, Weiss is professor of conducting and chair of the Division of Contemporary Music at the Oberlin Conservatory of Music, where he helped create and mentor Eighth Blackbird and the International Contemporary Ensemble (ICE). He has gained critical acclaim for his performances and brave, adventurous programming throughout the United States and abroad. His repertoire in contemporary music is vast and fearless, including masterworks, very recent compositions, and an impressive number of premieres and commissions. His work has been honored with an Adventurous Programming Award from the League of American Orchestras.
Individual Students
Senior violinist Ch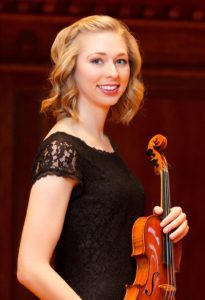 rista Cole currently studies at Oberlin Conservatory of Music under the tutelage of David Bowlin. She made her solo debut with the Meridian Symphony Orchestra in 2012 playing the Saint-Saëns Violin Concerto, and recently performed Shulamit Ran's Violin Concerto with the Oberlin Orchestra. While a student
at Oberlin, she has performed Joan Tower's Night Fields in the Orientation Recital, and Shulamit Ran's Inscriptions in the Danenberg Honors Recital. Over the summers, she has received quartet fellowships at the University of Nebraska-Lincoln Chamber Music Institute and Credo Chamber Music Camp, and has attended Madeline Island Chamber Music Camp and the Round Top Festival Institute. Cole has performed in master classes for Christian Tetzlaff, Punch Brothers, Charles Castleman, Rachel Barton-Pine, and Stephen Shipps. She actively pursues scholarship in music theory, and plans to begin her graduate studies in music theory in the fall of 2017.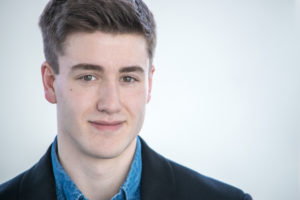 Junior Toby Elser began his violin studies at the age of 5 in Ithaca, N.Y. Since 2014, Elser has been pursuing his bachelor's degree in violin performance under the instruction of Marilyn McDonald at Oberlin Conservatory. He has attended summer music festivals at Bowdoin, Roundtop, Zodiac, and Madeline Island.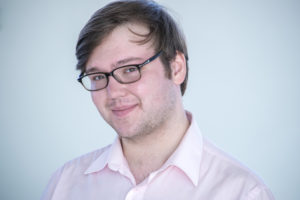 Adam Jeffreys is entering his senior year as a violinist in the studio of David Bowlin at Oberlin Conservatory. Last year, he participated in Oberlin's 150th anniversary tour, taking part in outreach efforts at various schools in Chicago and in Oberlin Orchestra's performance at Symphony Hall. In 2015, at the Roundtop Orchestral Institute, he was the Texas Festival Orchestra's principal second violinist, which collaborated with guest artists Nicholas Kitchen and Stefan Milenkovich. In 2014, Jeffreys attended the Aria Institute and performed in masterclasses for Felicia Moye, Gregory Fulkerson, Hal Grossman, and Sibbi Bernhardsson. In addition to the violin, Jeffreys has a strong interest in Soviet-era history. In 2015, he gave a lecture on sensory blending in Socialist Realist art, literature, and music at Oberlin College's Synaesthesia Symposium.
Violinist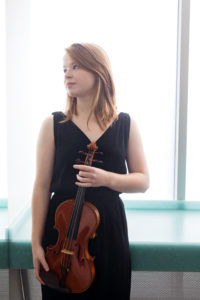 Dana Johnson is in her final year pursuing a bachelor's degree at the Oberlin Conservatory of Music as a student of Milan Vitek. Johnson has dedicated much of her time to new music, performing student compositions, playing as a principal in Oberlin's Contemporary Music Ensemble, and as a member of the student-run contemporary music collective, Semble N. Johnson has soloed with the Oberlin Contemporary Music Ensemble, and has served as concertmaster of the Oberlin Orchestra and the Oberlin Chamber Orchestra. She has participated in festivals around the world, including soundSCAPE (Italy), the Litomysl Violin Masterclass (Czech Republic), Le Domaine Forget (Canada), and the Bowdoin International Music Festival. Johnson performed at the Kennedy Center with her string trio, Trio Ligatura, and has worked with or performed in master classes for Christian Tetzlaff, Pinchas Zukermann, Frank Huang, Yura Lee, Mark Fewer, The Punch Brothers, and the Calder, Cavani, and Ariel Quartets.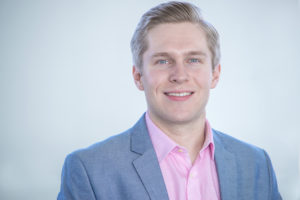 Originally from the Washington D.C. area, John Kirchenbauer is a violinist at Oberlin College and Conservatory. He studies with Professor Milan Vitek and has participated heavily in the 20th-century and contemporary music ensembles at Oberlin. In recent summers, he attended the Meadowmount School of Music, Aria Summer Academy, and Litomysl International Master Class. Also a student in Oberlin's College of Arts and Sciences, Kirchenbauer is interested in applied math and science and plans to pursue a Bachelor of Science in Engineering at one of Oberlin's partner universities starting in the fall of 2017.
A native of Loveland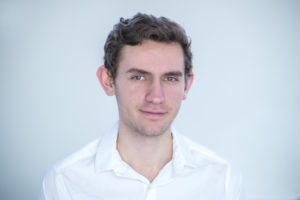 , Colo., Jeremy Kreutz is a student of Darrett Adkins at Oberlin Conservatory of Music. He has studied with Brinton Smith, Benjamin Karp, and Katherine Azari. In addition to his attendance of the Brevard Music Festival, Round Top Festival Institute, and the Aspen Music Festival's orchestral fellowship program, Kreutz was the assistant principal cellist of Carnegie Hall's National Youth Orchestra of the USA (NYO-USA) in 2014, joining musicians such as David Robertson and Gil Shaham for a coast-to-coast tour of the United States. In his free time he also enjoys hiking, running, and reading, and he looks to continue studying German in Oberlin's language department.
Benjamin Merte began playing the double bass at age ten in Ann Arbor, Michigan. He is currently in his fourth year attending Oberlin Conservatory, where he studies with Cleveland Orchestra member Scott Dixon. Merte is an active performer of classical and contemporary music, and frequently performs new music for the double bass.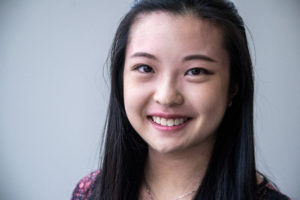 A native of Hong Kong, Pok Yee (Pauline) Ng started violin studies at a young age and has won major prizes at the Hong Kong Schools Music Festival, including first prize in Violin Solo, and second prize in the categories of Violin Sonata and Violin Concerto. Ng is currently a senior pursuing a Bachelor's degree in violin performance and composition at the Oberlin Conservatory under the tutelage of Professor Milan Vitek and Professor Stephen Hartke, respectively. Her original compositions, Yin-Yang for solo violin and Lí (☲) 離 for solo cello, have been performed in Oberlin Conservatory showcase concerts, including the Orientation Recital, Danenberg Honors Recital, and the Oberlin at Oakton series. In addition, Ng is a recipient of the Diploma of the Associated Board of the Royal Schools of Music in Violin Performance and is the Young Composer-in-Residence of the Detroit Chamber Winds and Strings for the 2016-2017 season.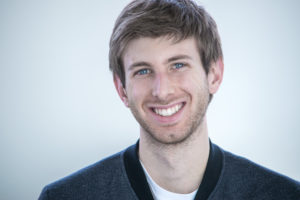 A double degree student at Oberlin College and Conservatory, Corey Worley studies viola under Peter Slowik and majors in psychology. Worley has soloed with the Benefic Chamber Orchestra and the Credo Brandenburg Ensemble. Passionate about chamber music, he has collaborated with Dimitri Ashkenazy, Mark Fewer, Felix Fan; as a member of Trio Ligatura, he has performed at the Kennedy Center and on WCLV. Worley has attended National Art Centre's Young Artists Program, Talis Festival and Academy, Sejong Music Festival, and Domaine Forget. He has performed in master classes led by Heidi Castleman, Jean Sulem, and Dimitri Murrath, as well as the Mivos, Emerson, and Cavani Quartets. An advocate for contemporary music, Worley was a visiting artist for the Madison New Music Festival, has premiered many works, and studied under Garth Knox and members of Ensemble InterContemporain. A Youth Advisory Council member (American Viola Society), Worley is committed to viola education and scholarship.