Each year, the Ojai Music Festival Arts Management Internship Program welcomes 12-14 college students and recent graduates to go behind the scenes of a renowned summer music festival. We are very excited to introduce this year's wonderful interns!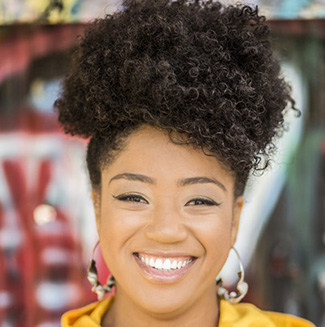 Katurah Ashby lived in Colorado for twenty years until she decided to make the move to California to pursue her dream to be a Photojournalist. She loves meeting and building relationships with people, so if you ever see her walking around, just come on by and say hey! She is proud to say that she is finishing her last year at Brooks Institute. She will be graduating with a Bachelors of Science in Photojournalism. In these past years she has worked with so many wonderful people from the Seattle Seahawks, a biker club in Maryland, and now, the Ojai Music Festival!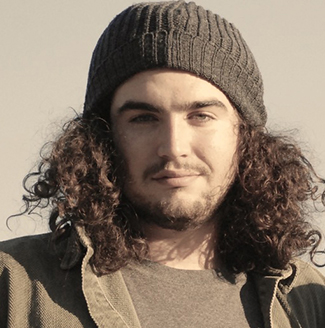 Clay Burton is a Los Angeles based sound artist, musical instrument designer and percussionist currently studying Concert Production and Music Technology at California Institute of the Arts. Working under the guidance of John Baffa, Ajay Kapur and Spencer Salazar. Clay's daily pursuits include a variety of creative and production tasks, ranging from live recording, sound mixing and stage lighting, to web streaming and stage management at venues such as CalArts' Wild Beast and the Redcat Theater.
Clay's passion for music, sound and related technologies began early, as he studied Jazz and Latin percussion from the age of ten, performing at LA area jazz clubs and music festivals with school bands, Jazz America and the Colburn Jazz Band.
 As his focus on technology developed, Clay worked as a technical specialist at Apple, tutoring new users in the use of Apple's Logic audio recording interface, while at the same time teaching himself Max Msp. His experiences with classic audio gear, repairing vintage analog synthesizers, drum machines and a wide variety of unique electronic instruments with mentor Tim Connif, as well as his work with Bruce Millet at The Desk Doctor, installing and repairing Neve and SSL mixing boards, instilled a deeper curiosity about how sound works.
 To further pursue that interest, Clay studied at the Institute of Sonology at the Royal Conservatory in the Hague, The Netherlands. It was there, studying with notable specialists such as Joel Ryan, Paul Berg, and Peter Pabon, that Clay's passion for musical instrument design came into full focus. 
He is currently exploring that passion in the CalArts program.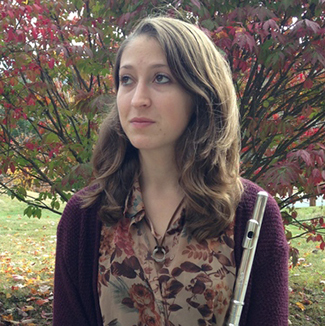 Originally from Santa Monica, California, Francesca Ferrara graduated this year from The Boston Conservatory with a BM in Flute Performance. During her undergrad, Francesca participated in a wide range of ensembles such as orchestra, wind ensemble, and a variety of chamber groups. She was also awarded the opportunity to perform with the World Peace Orchestra in a concert at Lincoln Center in 2013. This past summer, Francesca was a counselor at Greenwood Music Camp where she worked with students between the ages of 10 and 14. Along with the typical responsibilities of a camp counselor, she helped guide the young musicians through orchestral and chamber settings, as well as coach them privately. Over the past four years of her college experience, Francesca has found a deep passion for contemporary music. One of her favorite things to do was work with the student composers at her school. Because of they're creativity and lack of personal skill on the flute, they keep their mind open to any and all possibilities, which enabled her to explore the endless variety of sound spectrums on her instrument. So far in her career, Francesca has premiered over 30 new works. This will be Francesca's second year interning for the Ojai Music Festival. Last summer, she was so inspired by the beauty and creativity of the performances, as well as the spirit of everyone involved in putting on the festival, and she hopes to one day create her own performances as innovative as the ones she has seen in Ojai. In the Fall, Francesca will be moving to New York City to attend the Manhattan School of Music to earn her master's degree in Contemporary Performance.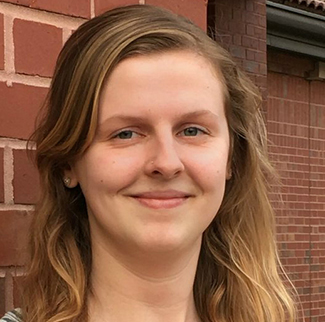 Anna Henning grew up in a small town called Kewaskum near Milwaukee, Wisconsin. She began plunking notes on the piano as soon as she was tall enough to reach the keys. In 5th grade she began her study of the French horn, which became her primary instrument. Anna participates in various bands, choirs, and chamber ensembles in the Milwaukee area. In May 2016 she graduated Wisconsin Lutheran College with a degree in music theory and composition. In her free time Anna enjoys every chance she gets to hear live performances by the Milwaukee Symphony Orchestra and Chicago Symphony orchestra, as well as other area chamber ensembles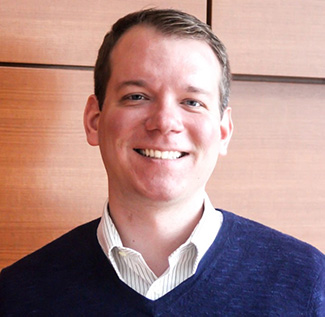 Born and raised in Chicago, IL, David Hovorka attended the University of Illinois at Urbana-Champaign and studied mathematics. He further his studies at Eastern Illinois University earning a master of arts in mathematics, and taught at Eastern for two years before going back to graduate school to pursue a degree in education at Southern Illinois University – Carbondale. After returning to Chicago last September, David has been chasing his passion of becoming a better educator and being an advocate for social justice. He is excited to be working at the Ojai Music Festival and is looking forward to what this experience can offer.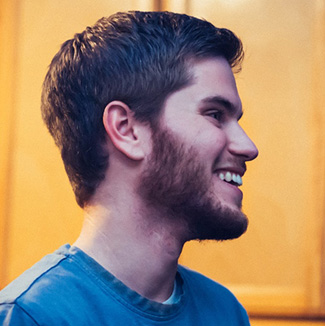 Luke Martin is an experimental composer, musician, and poet currently living in Boston, MA. He received his M.F.A. in Music Composition, studying with Michael Pisaro, from California Institute of the Arts in 2016 and his B.A. in Music (with honors) and English, magna cum laude and phi beta kappa, from Colby College in 2014. His artistic practice is centered on an exploration of silence, neutrality, fragility, and liminality in music, and is influenced by composers/thinkers such as John Cage, Morton Feldman, Alvin Lucier, Peter Ablinger, Samuel Beckett, Marcel Proust, and the Wandelweiser Group. He is currently engaged in an exploration of the possibilities of notating/performing silence.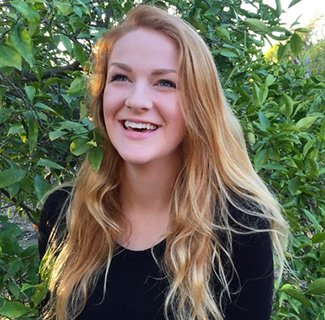 Cori McGinley was born in Los Angeles and moved to Ojai, California in 2005. She matriculated at the Webb Schools in Claremont in 2012 as a boarding student, and have since played volleyball, tennis, water polo, and track and field. She's been playing flute for 8 years now, playing in various honors orchestras and the Webb Schools' Honors Sinfonia group. She received the Autumn Rabe Award for the "Most Inspired Water Polo Player" as well as the Wellesley Book Award for being an outstanding member of the community. She is a member of the Honor Cabinet, a group of eight young women that enforce our school's honor code. She also joined the Chapel Council, bringing in speakers for our community, in addition to being a Student Ambassador. I am a Rogers Scholar, a scholarship award for student-athletes that show leadership potential. In July of 2015, Cori was sponsored to visit China with a host family to see the country as a part of an immersion program. She has been making the most out of every opportunity at Webb, creating a film club, being an active member of the GSA club, and attending a "Peccary Trip," a paleontology expedition as a part of Webb's on-campus museum. Furthermore, she is a part of the Prom, Staff Appreciation Dinner, and Faculty Appreciation Day Committees. Most recently Cori has committed to UC Berkeley as a part of the class of 2020 and can't wait to start the next steps of her life there.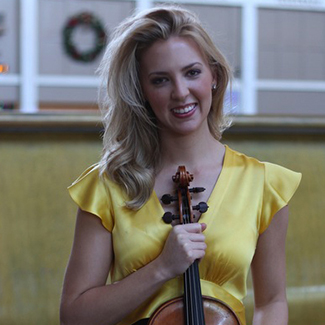 Farrah O'Shea is a scholar and violist pursuing doctoral studies in Theater and Performance Studies at the University of California, Los Angeles. Her research investigates the intersection of musicology and performance studies, and places specific interest on the performing body and art as social action. As a performer, O'Shea is a proponent of new music and seeks out works that stretch notions of sound production and musical color and form. Her interest in exploring the far reaches of human expression has led her to study alternative methods of music analysis and musicology. She hopes to create new pathways to art through interdisciplinary study and performance that will connect wider audiences with richly fulfilling cultural experiences. O'Shea's mentors include violist Lynne Ramsey, musicologist, Susan McClary and music theorist, Diane Urista. She holds a Bachelor of Music degree from Boston University and a Master of Music from the Cleveland Institute of Music.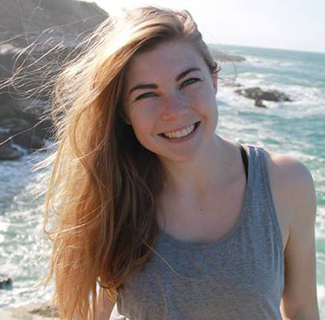 Emily Persinko is currently an undergraduate student at San Diego State University where she studies Music Entrepreneurship and Business. Emily is a flutist who studies with Pam Martchev and has played in masterclasses with musicians such as Molly Barth. Emily plays flute and piccolo in various San Diego State University music ensembles under the direction of band director Dr. Shannon Kitelinger and orchestra director Michael Gerdes. After graduating, Emily hopes to use her experience as a music major to work for a classical music organization. When she is not busy playing her flute, Emily enjoys collecting vinyl, doing yoga, and volunteering for local San Diego arts organizations.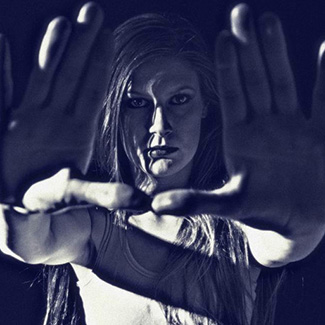 Samara Rice is a contemporary classical music composer and educator based in Southern California. Textural elements, unusual instrumentation, extended performance techniques, and imagery inspiration combine themselves to form her compositional sound. She has had her works performed by notable ensembles such as the Southern California Brass Consortium, Friction Quartet, VEDA Quartet, Gnarwhallaby, and Hannah Addario-Berry. Samara is currently pursuing a Master of Music degree from the Bob Cole Conservatory of Music at California State University, Long Beach. She graduated cum laude and with department honors from the University of California, San Diego with a bachelor's degree in music composition. Samara's teachers include Dr. Lei Liang, Dr. Chinary Ung, Rand Steiger, Dr. Alan Shockley, Dr. Alexander Miller, Dr. Martin Herman, Dr. Adriana Verdié, and Dr. Philippe Manoury.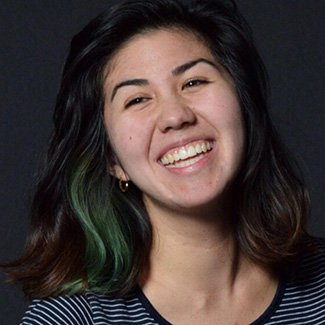 Halley Richardson was born in Honolulu, Hawaii and grew up in Camarillo, California. She is a rising senior at the University of Redlands in California. She is majoring in Photography and Graphic Design and minoring in English. She played piano for 8 years and loves music. Halley enjoys art, taking photos, reading, plants, and listening to great music. Last summer was her first time interning with the Ojai Music Festival. She is looking forward to interning as the Marketing and Communications intern once again.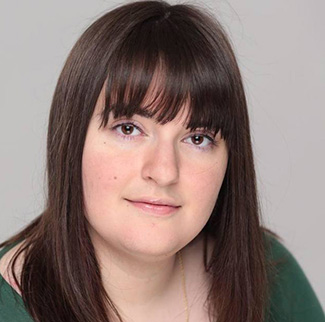 Ruston Ropac is a dynamic vocalist specializing in contemporary repertoire for both the soprano and mezzo-soprano voice. She is a regular performer of chamber music, contemporary opera, electro-acoustic music, songs for voice and piano, and works for the unaccompanied voice, including several pieces of her own composition. Her extensive work as a chamber musician includes repertoire by Berio, Kagel, Saariaho, Bates, Polansky, Brown, and several world premieres. In 2015, she also performed the role of Georgiana in the world premiere of her chamber opera The Birthmark, based on a short story by Nathaniel Hawthorne with a libretto adapted by the composer. 2016 engagements include a recital of works by Schoenberg, Ives, and Saariaho with pianist Jakob Ruderer, and a performance as part of a collaboration concert at Spectrum in New York City. Miss Ropac is currently studying for a Master of Music degree in Contemporary Voice at the Manhattan School of Music, where she is a member of the contemporary ensemble Tactus. She studies with soprano Lucy Shelton.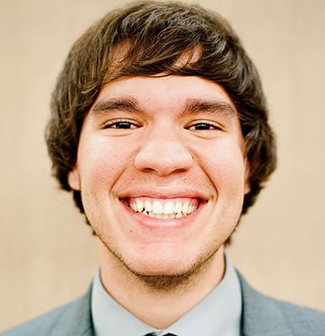 Daniel Sabzghabaei (b. 1992) is an internationally performed and award-winning composer whose works have been presented by professional and amateur ensembles alike, including: Dallas' premier new music group Voices of Change, the Kharkov Academic Youth Orchestra, the Ansan City Choir, and Pittsburgh-based OvreArts to name a few. Daniel's work aims to emphasize the malleability of time and how we experience it, not just in the concert hall but in everyday life as well. As of late, Daniel has been increasingly interested in his Persian heritage, seriously studying Persian art, music, and poetry. Daniel was born in Denton, Texas where he graduated summa cum laude from The University of North Texas as a Distinguished Honors Scholar. Daniel is currently a masters student at The Peabody Conservatory of The Johns Hopkins University studying with Pulitzer Prize-winning composer Kevin Puts. Recent and upcoming engagements include: the premier of Delbaré by Minnesota-based choral ensemble Magpies and Ravens, and a performance of his chamber ensemble and fixed media work Four Short Dreams as First Prize Winner of the Prix d'Été XX (2015-2016).